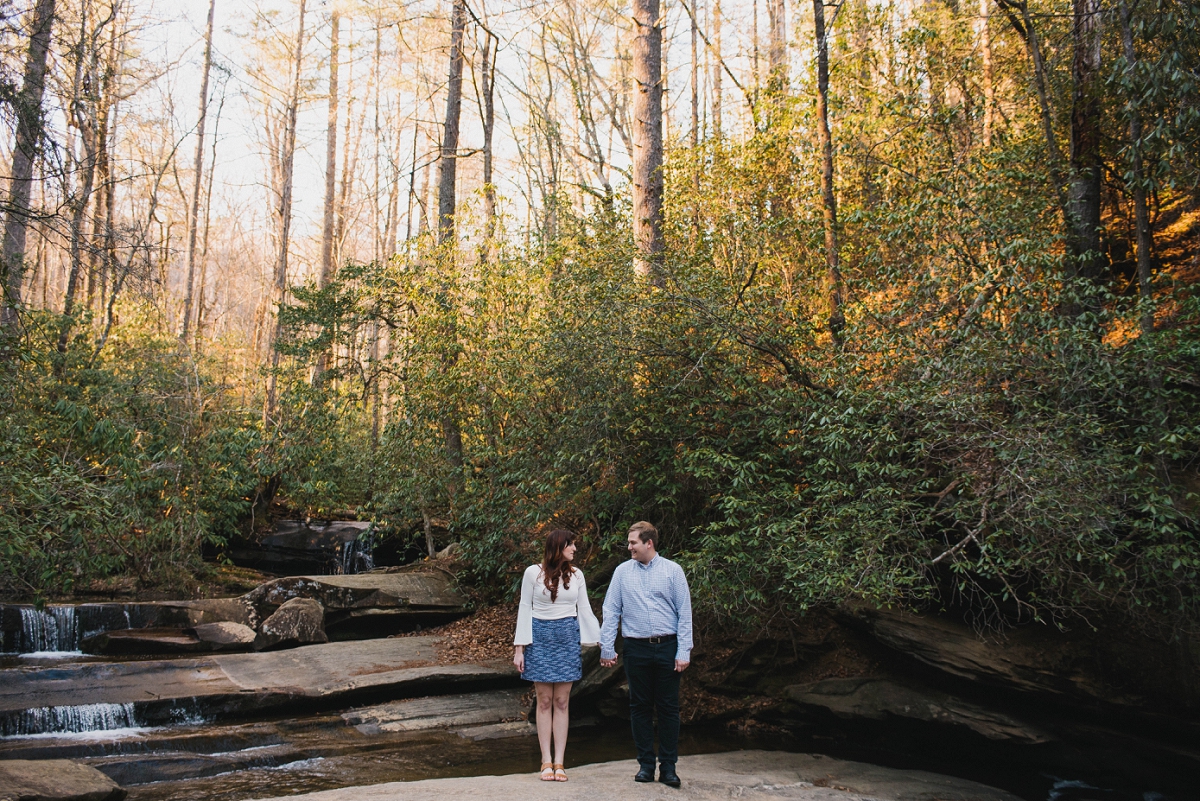 These two!!  Let me just start off by saying I am so glad I have met Julia & Stephen.  They are so cute and so much fun.  Julia is finishing up school in upstate NY, and her and Stephen have survived doing the long distance thing, and YAY she's moving here super soon!!  I'm so excited!!   Their engagement session at Table Rock was beautiful!  Gorgeous day, and they showed me the start of the trail, which I haven't been to yet.  I loved all the gorgeous twists and turns and the waterfall was so serene.  I can't wait to go back, and see how far I can make it up the mountain without dying.  Should be.. interesting, ha!
One of the first things she told me when we started talking was that, like me, she's 1/4 Lebanese!!  Naturally, we bonded right away over our love of rolled grape leaves and kibbeh.  Yaaaas!!  When I got to meet them in person, I got to know them more & I loved how cute they were together.  They have beautiful smiles and a happiness that is contagious.  Julia totally gives off this beautiful Ariel vibe, which so happens to be my favorite Disney Princess.  She's lucky that I didn't break out into song, actually.  Part of your world is kinda my jam.
I'm really looking forward to Julia & Stephen's wedding next year!  Fast forward time please!! It's going to be so amazing!!  :)
Julia's hair and makeup was done by the amazing Cotton Rouge & Company.