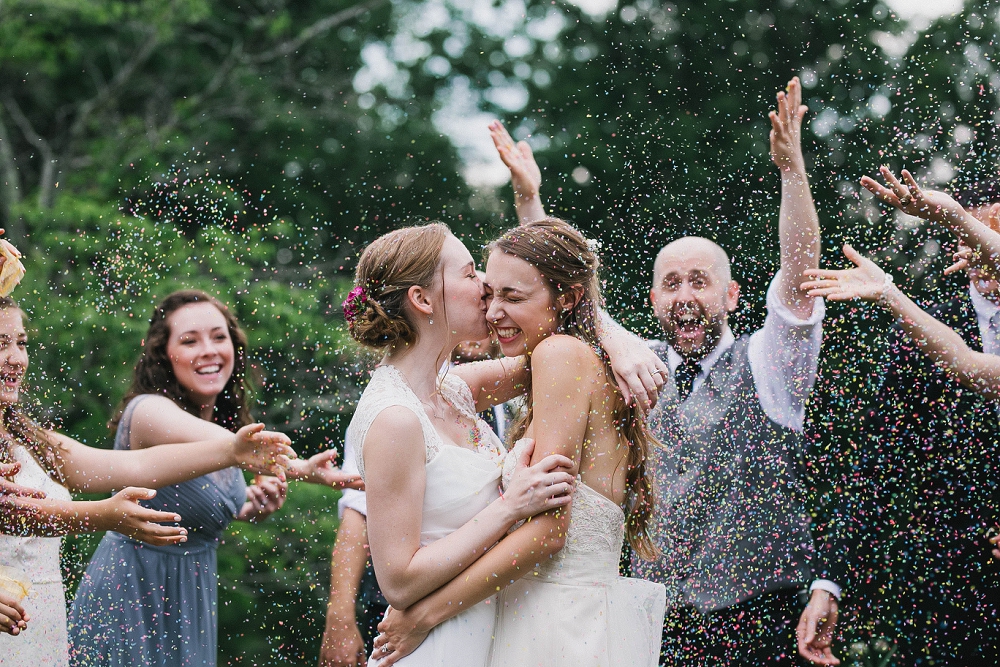 Olivia & Katie's wedding was one of the most special, most beautiful weddings I've ever photographed.  I just love this couple so, so much.  Firstly, I admit, I'm a sucker for same sex weddings.  Something about how they only just recently have been legally given this right to marry & they don't take it for granted like we all do.  And these girls in particular are so sweet, so caring for each other & others, and their love is a beautiful thing to be in the presence of.  They met in band class in high school, became friends, and after a while, they realized something more was there.  And they've been together ever since!!  I love sweet stories like this!  So rare that high school sweethearts stay together throughout the drama of the teenage & college years.  So incredibly happy for them, that their love has lasted.  And so happy that they have the opportunity, like everyone else, to marry the loves of their lives.
The day was beautiful, happy & relaxed, just like them.  Katie & her family surprised Olivia with hundreds of colorful origami throughout the venue.  The symbol is special to Olivia and her family, because of the time they lived in Japan.  In fact, her and her sisters have matching tattoos of origami.  The fact that Katie thought of this & her and her family spent hours, DAYS, (probably way longer) making all of this shows how much love there is between them and their families.  It was so incredible.  Made me want to live in a house filled with origami swans everywhere.
Another thing that stood out to me during the day was their crazy connection.  Right before first looks, I like to remind my couples that this is a time of happiness, of course.  And not to talk about whatever stressful things that have happened during the day.  (You'd be surprised.  There's a reason why I mention this.)  When I told Olivia this, she jokingly said, "Oh yeah, our tax returns…".   We thought that was hilarious, and went to Katie to tell her the same speech about not talking about anything stressful, and you will not believe what she said.  The same thing about the taxes!!!  I think I probably screamed way louder than intended.  "OLIVIA SAID THE SAME THING!!"  It was the craziest thing.  They were for sure on the same wave length, same sense of humor, and just ready to see each other.
Photographing them, their family and friends was a blast.  I look forward to our next shoot together!!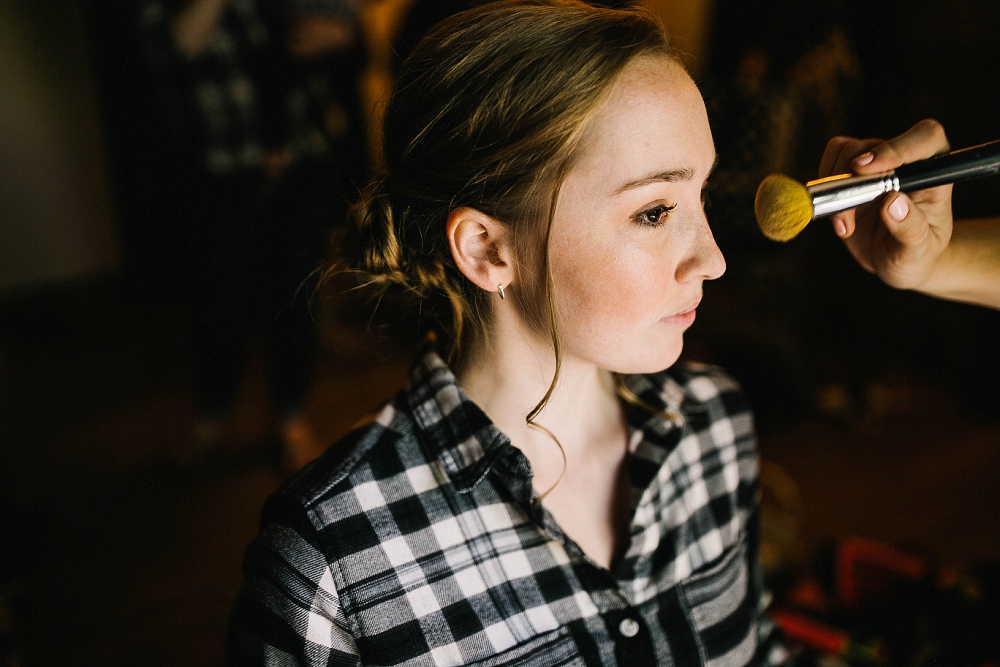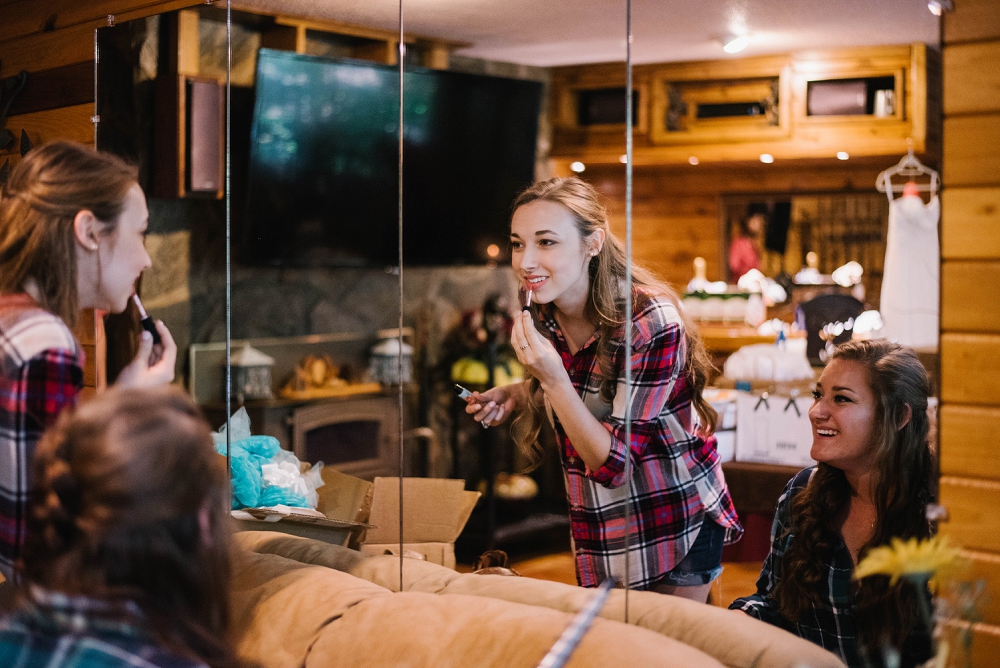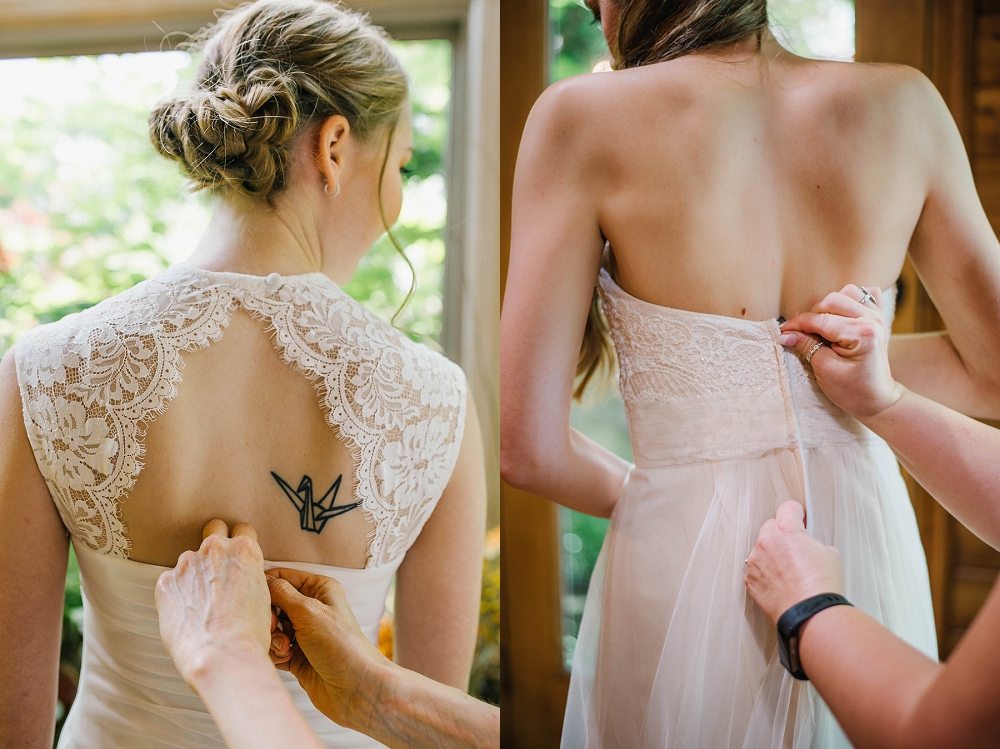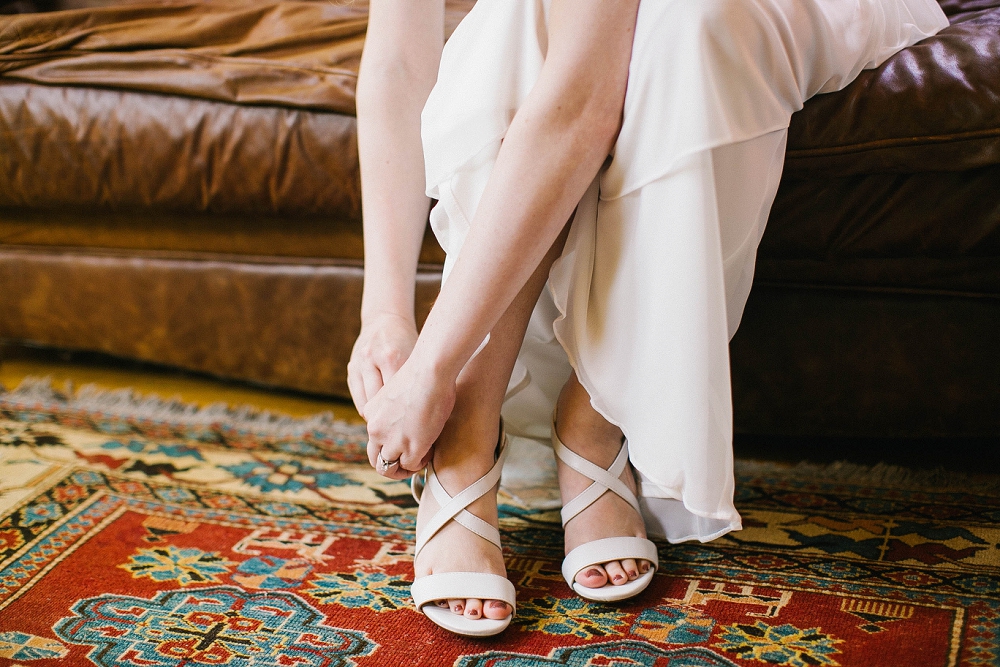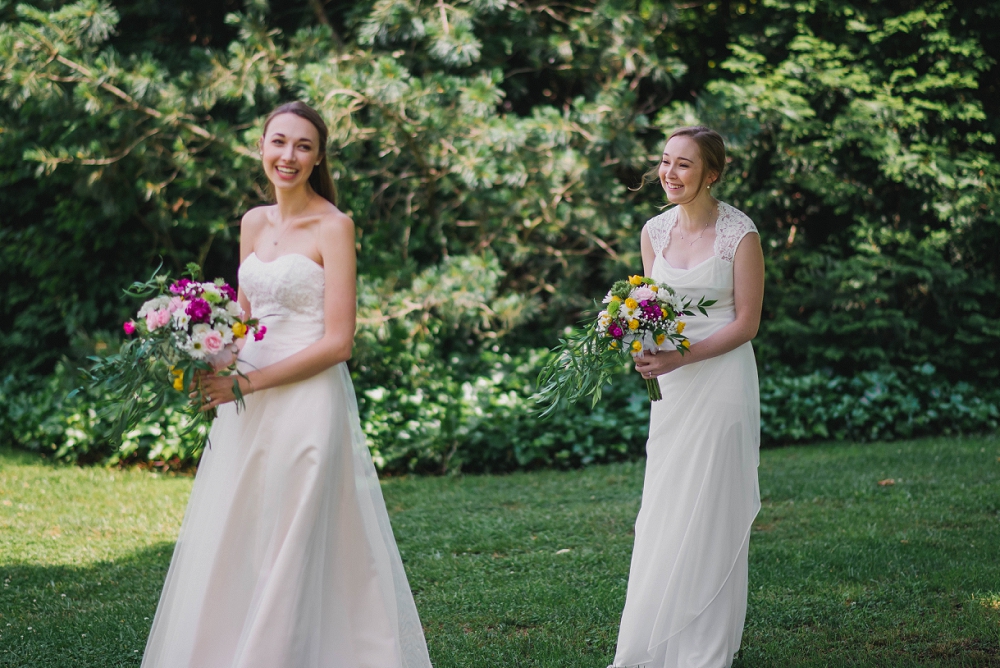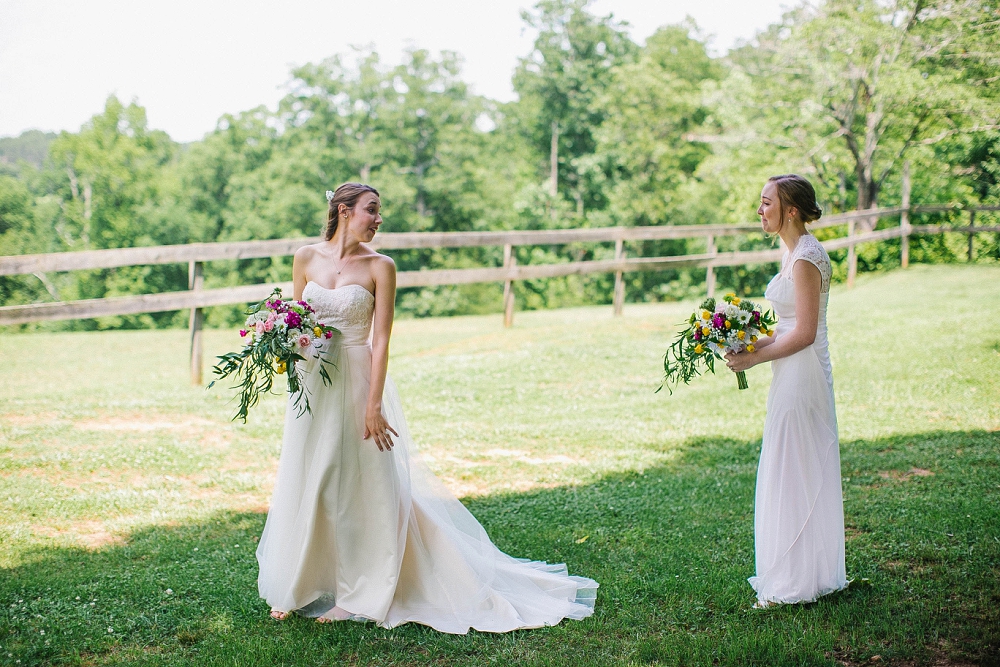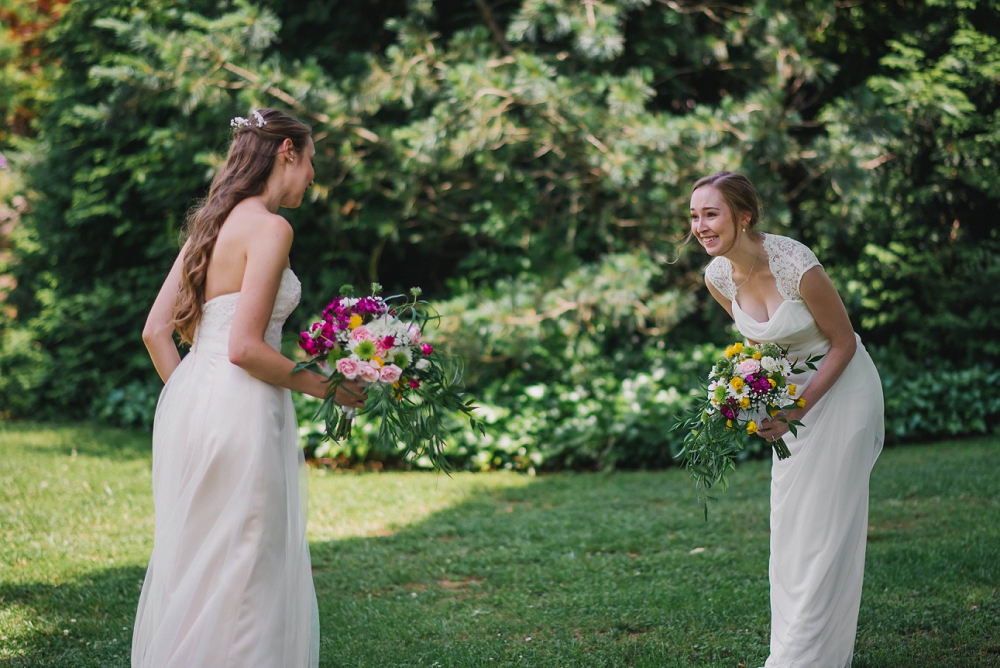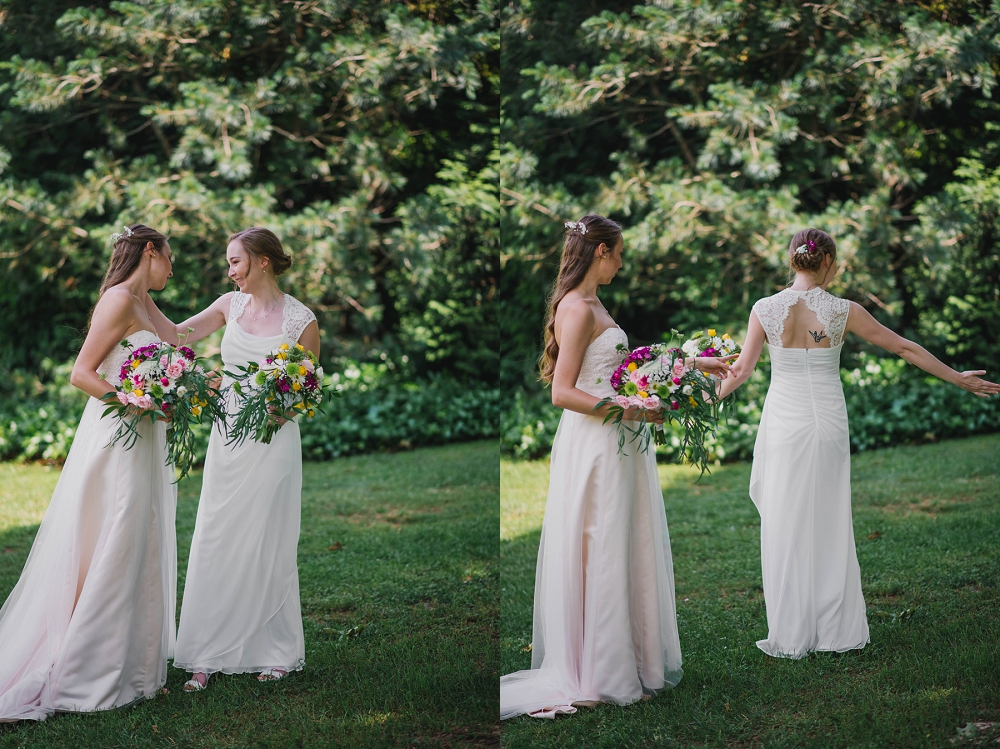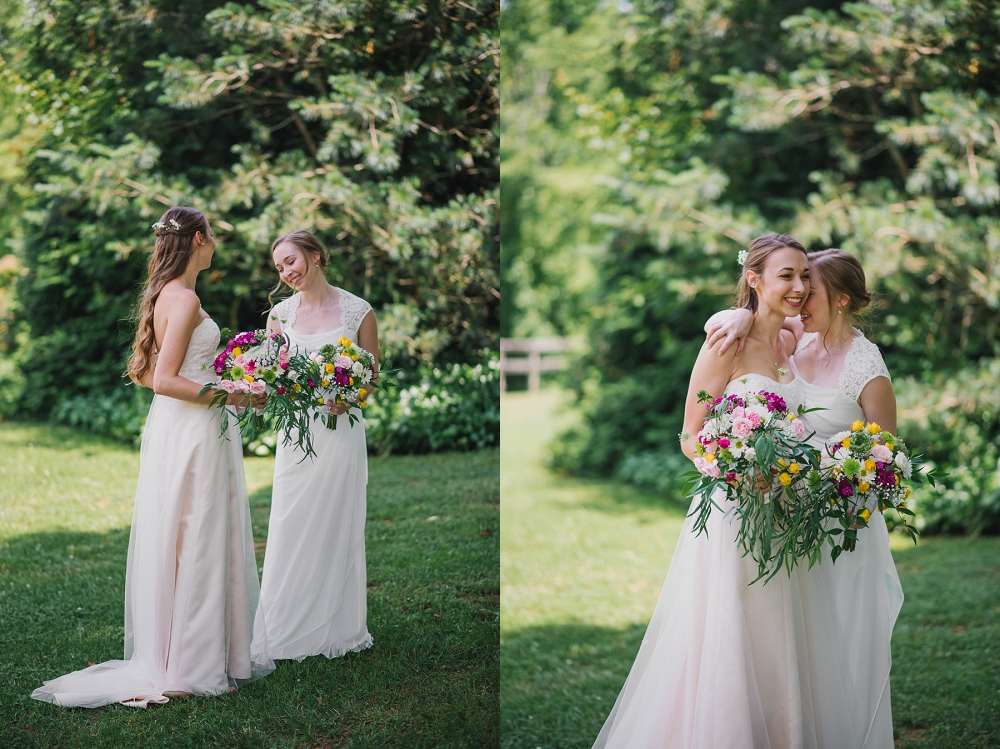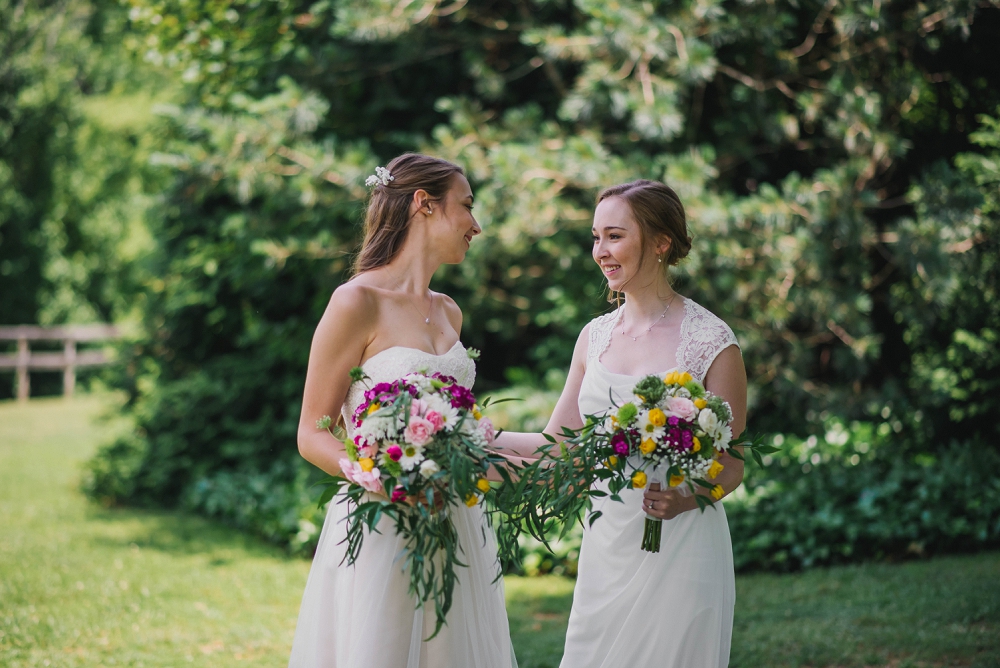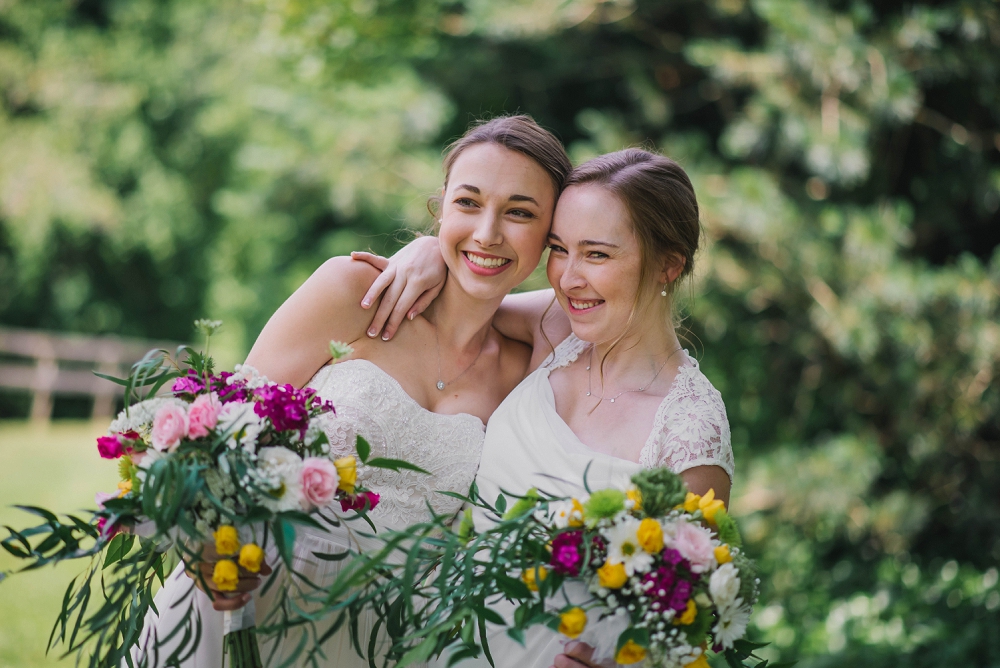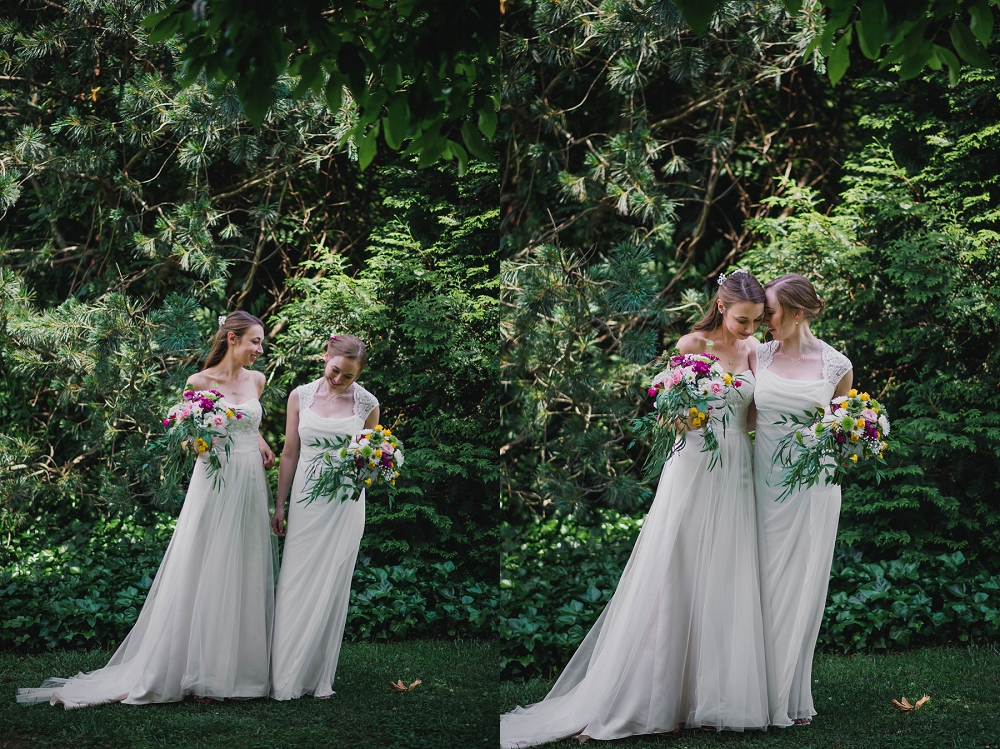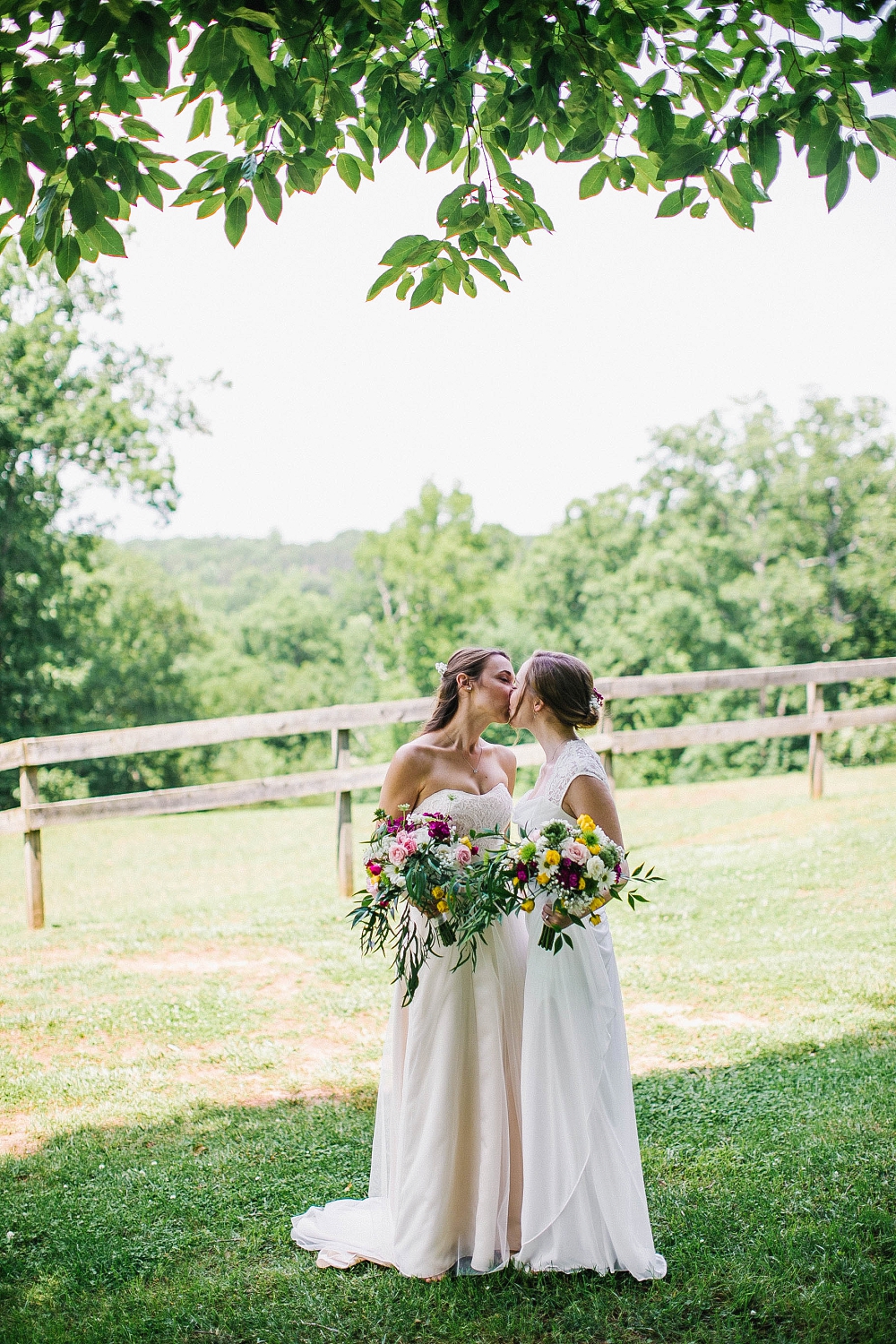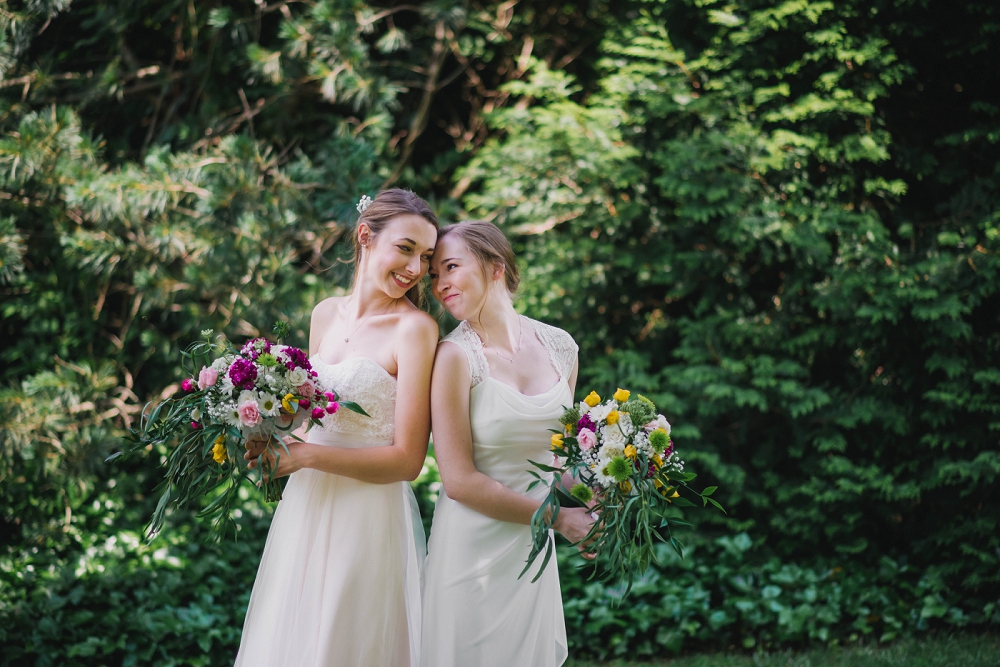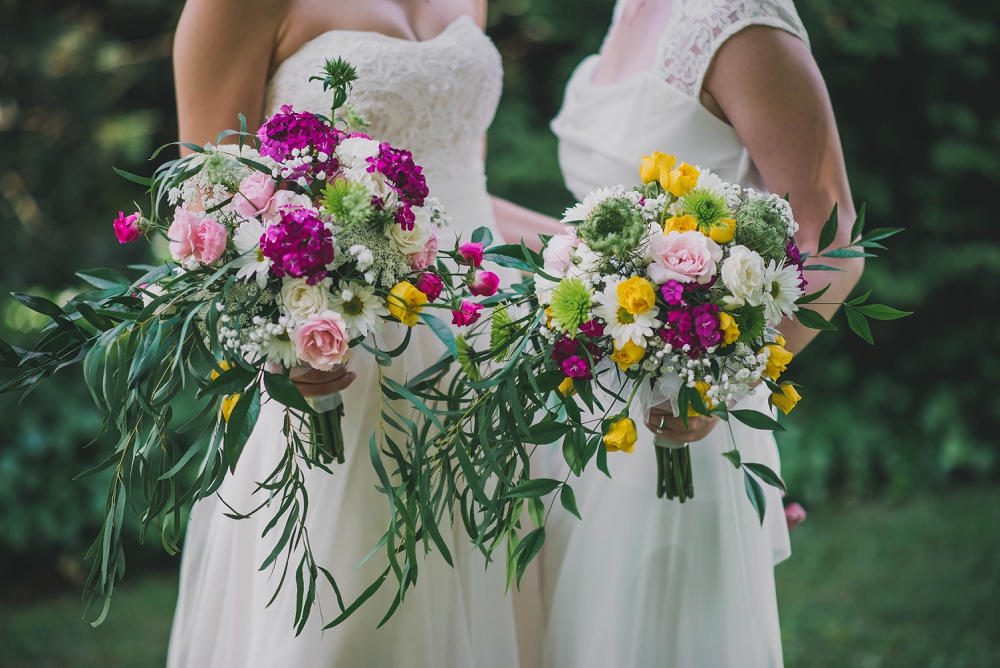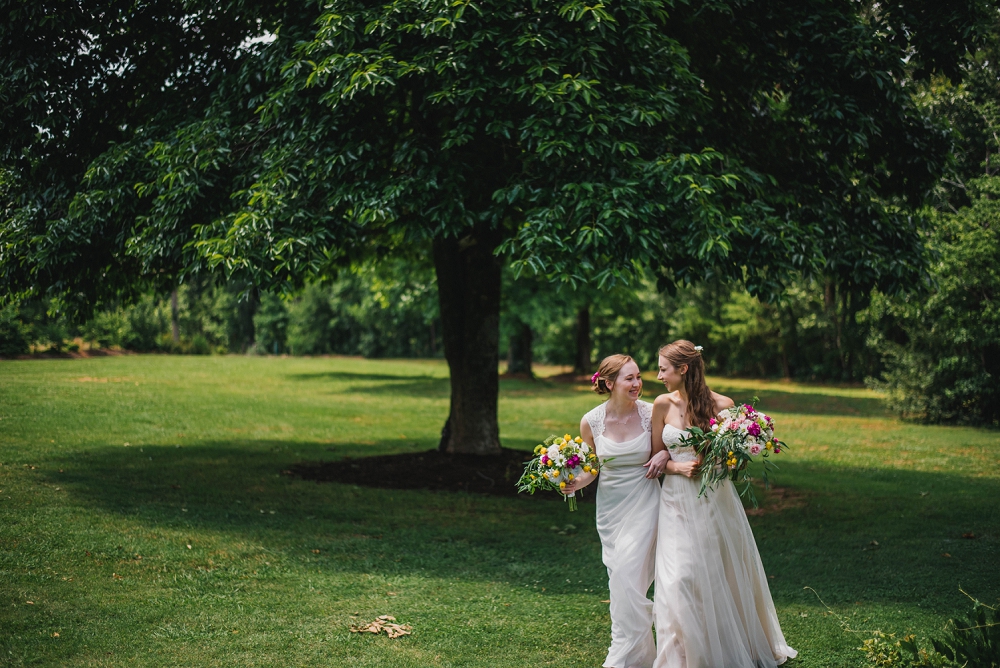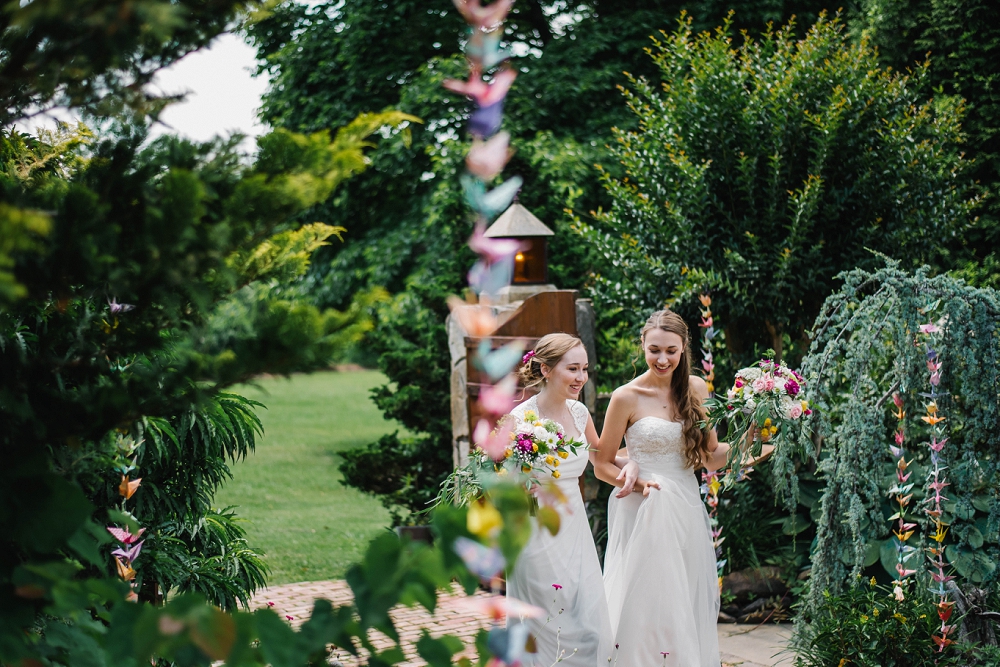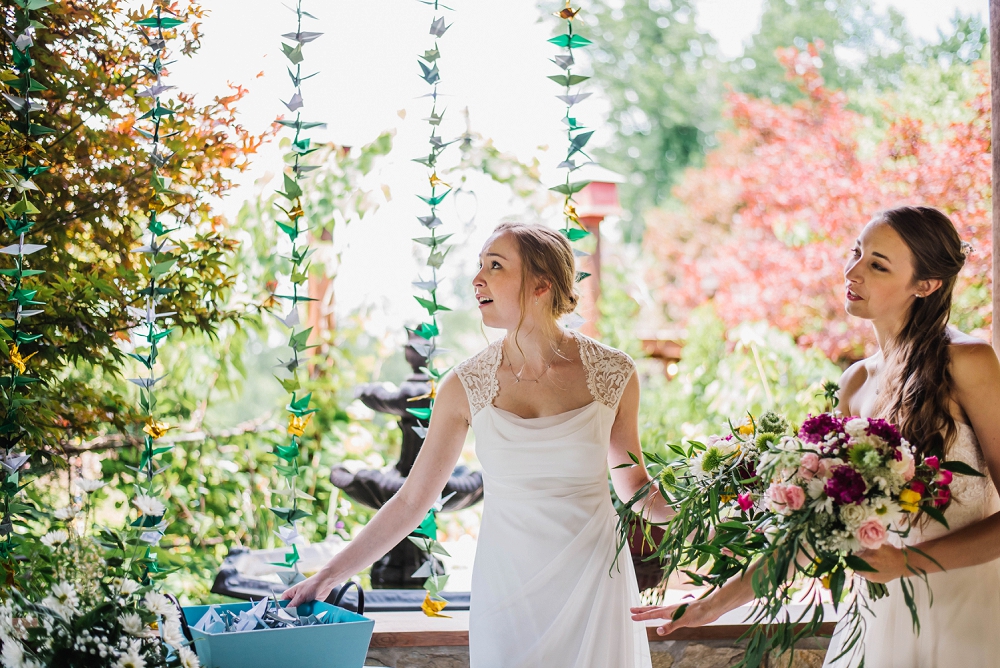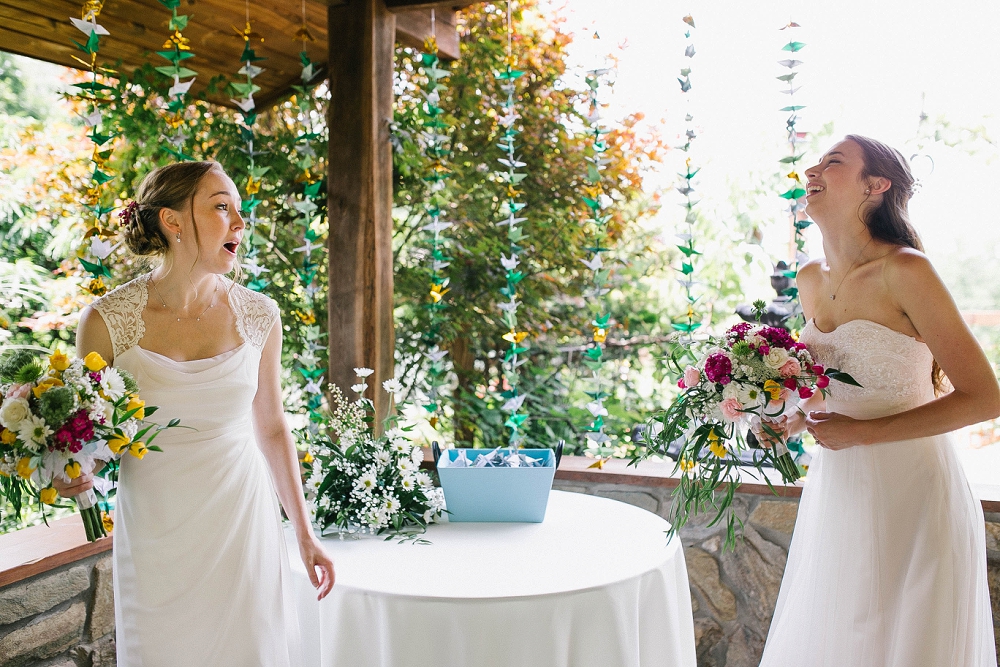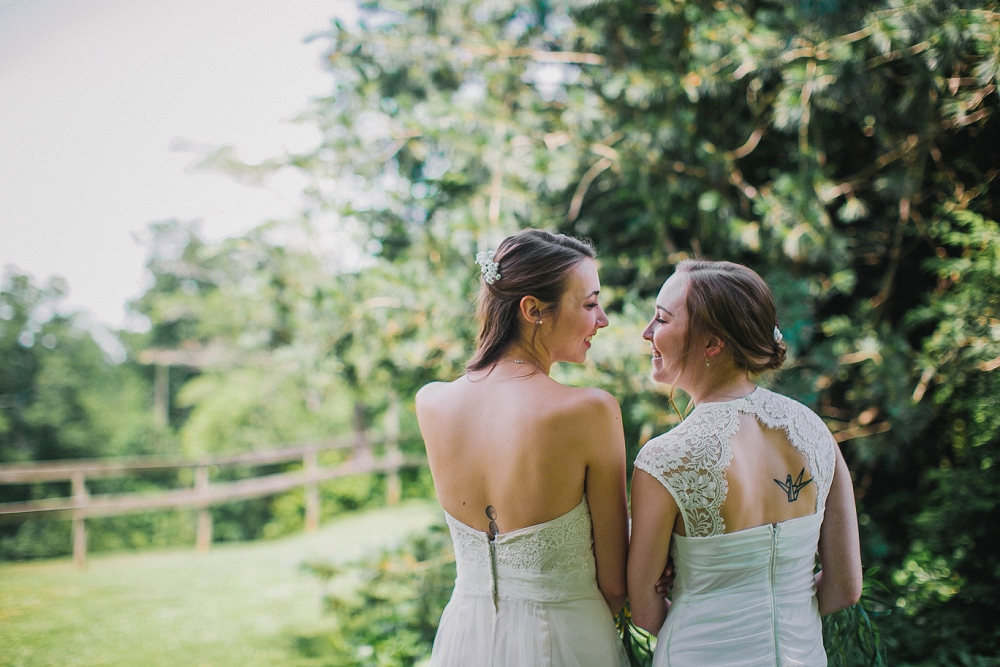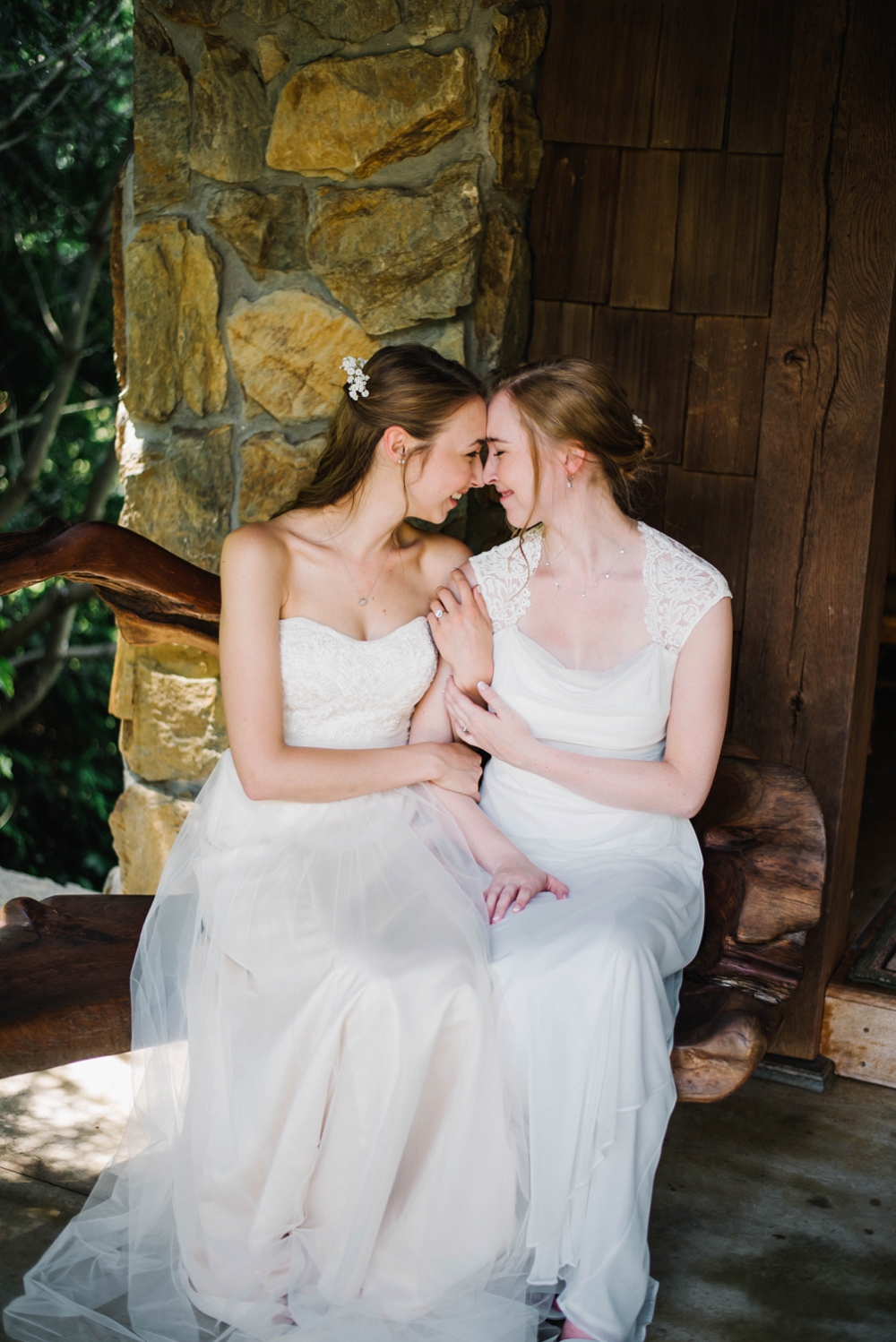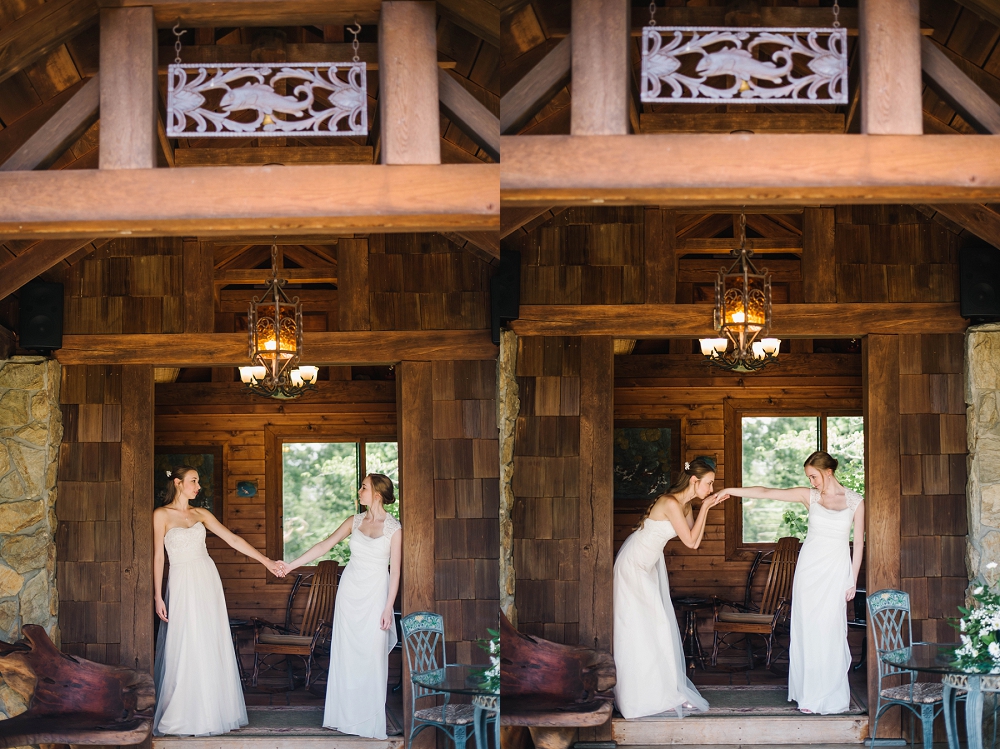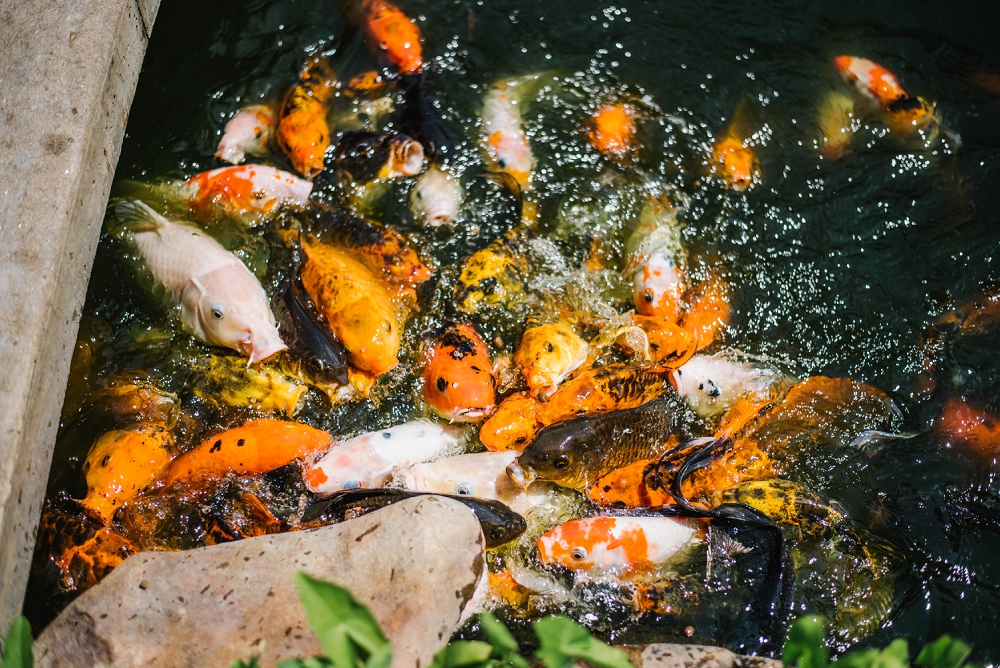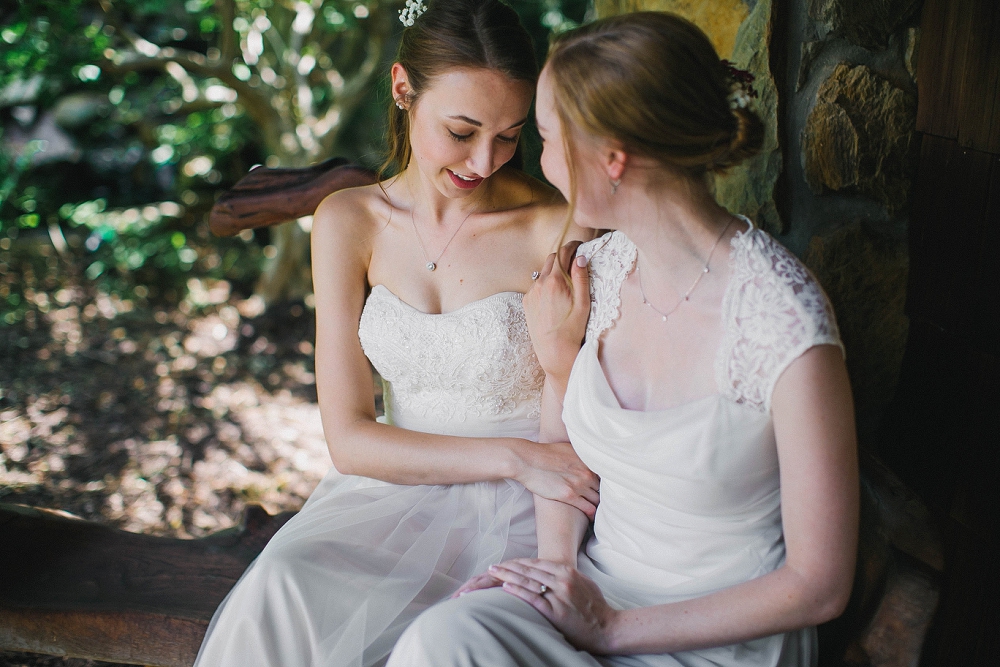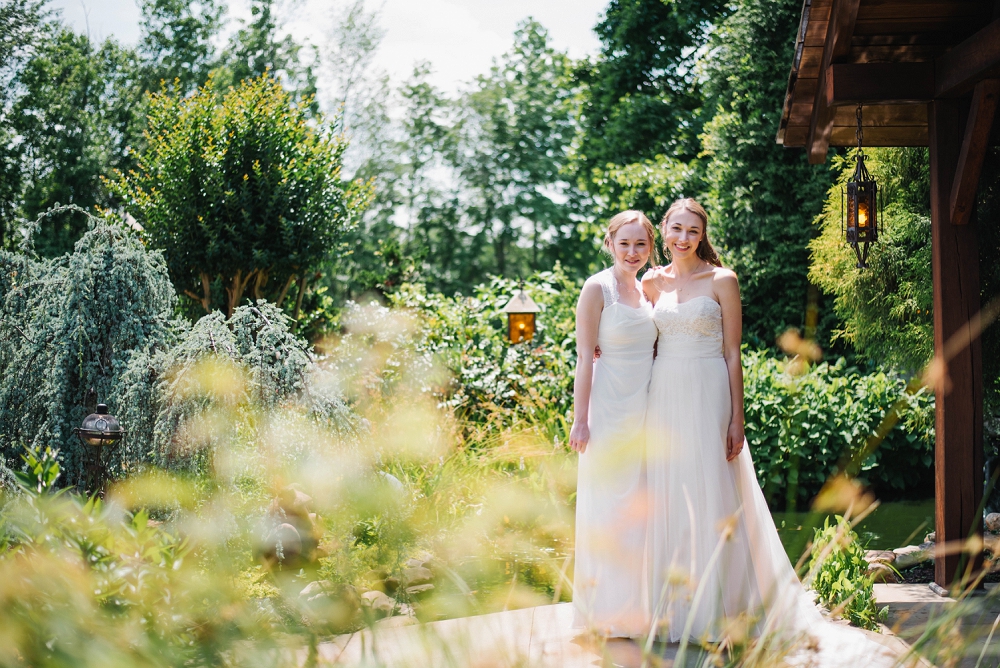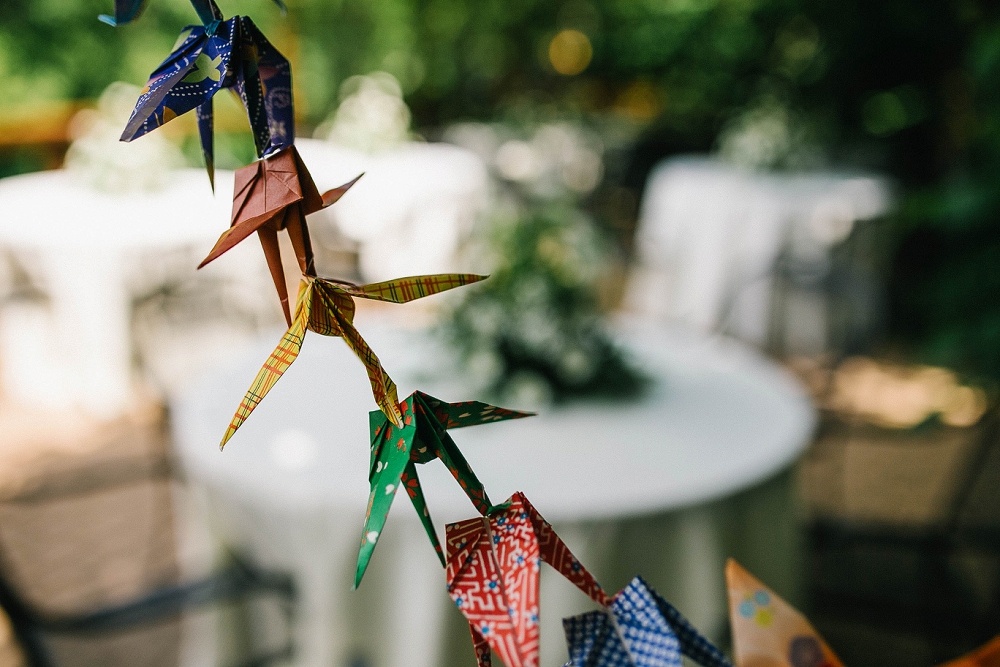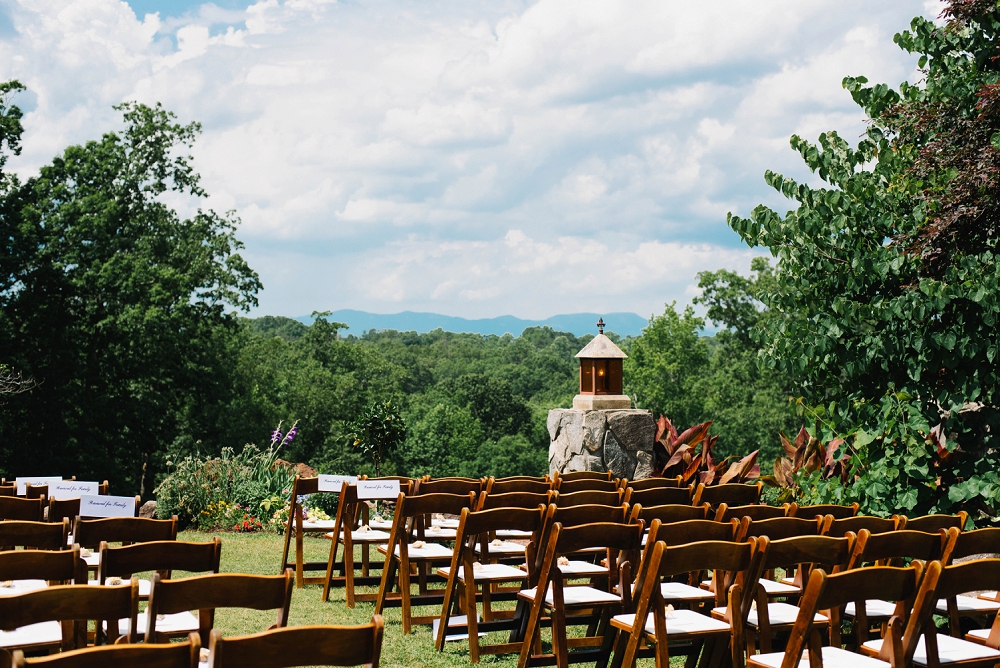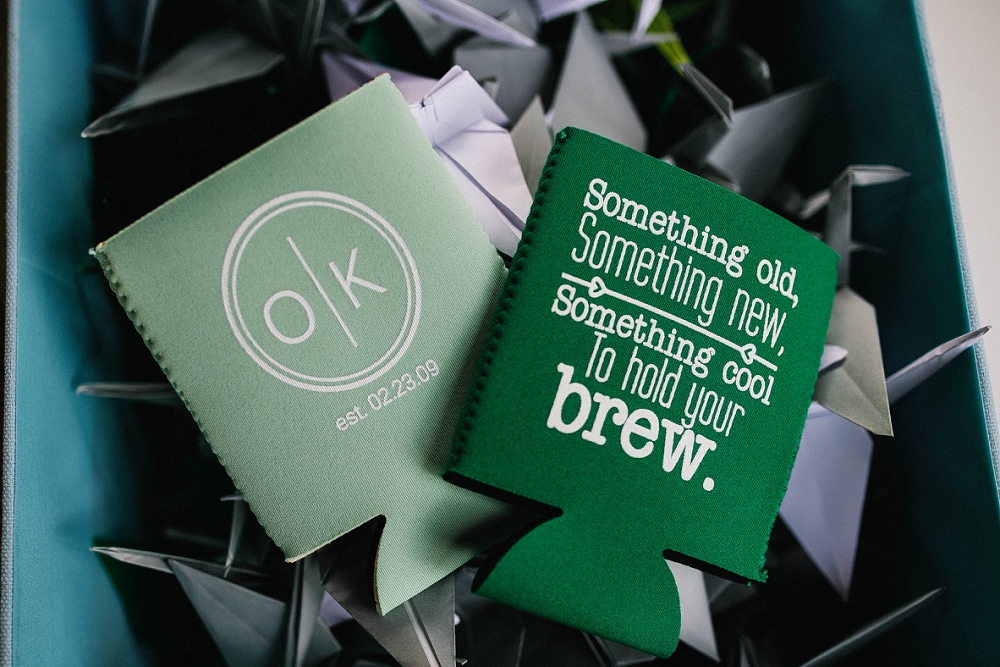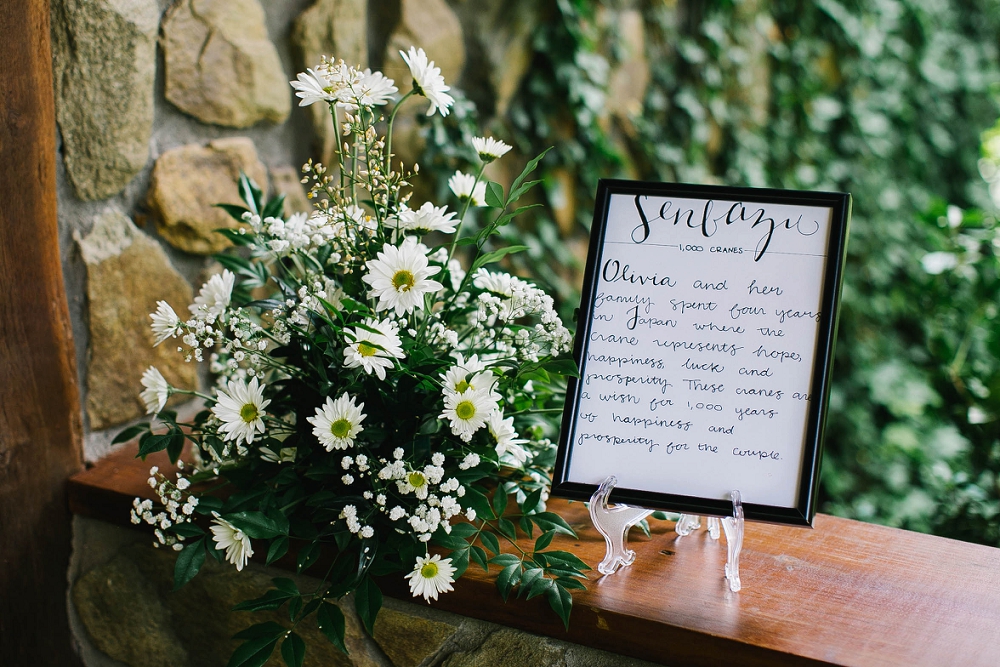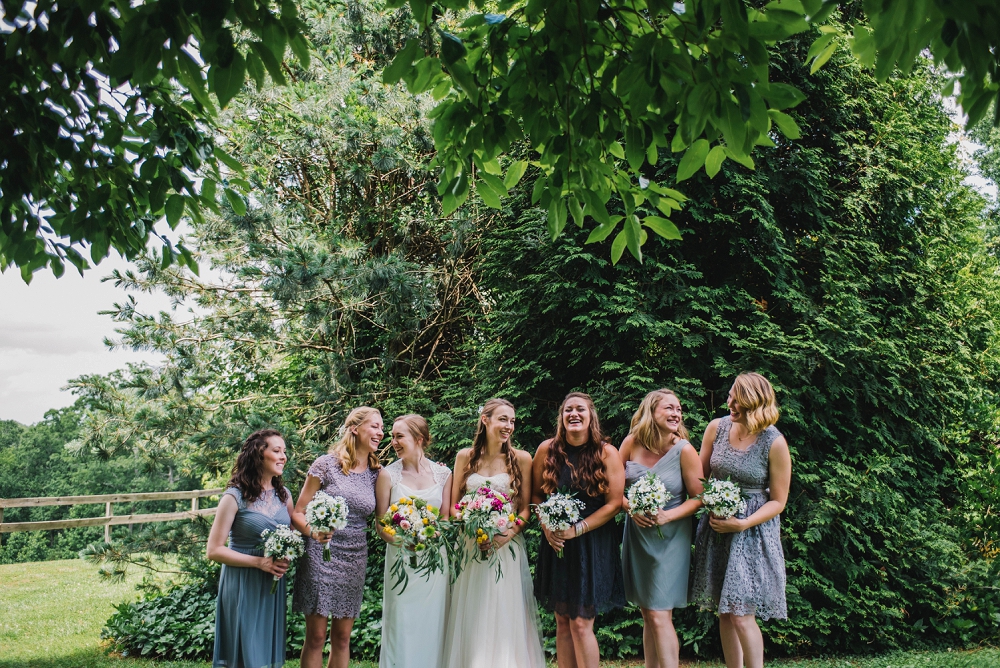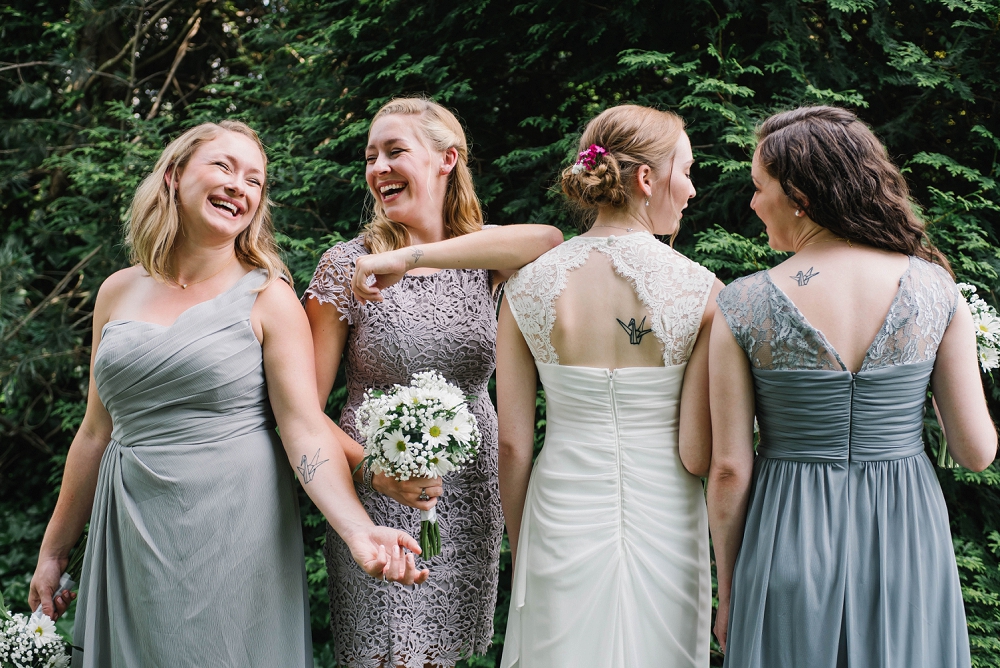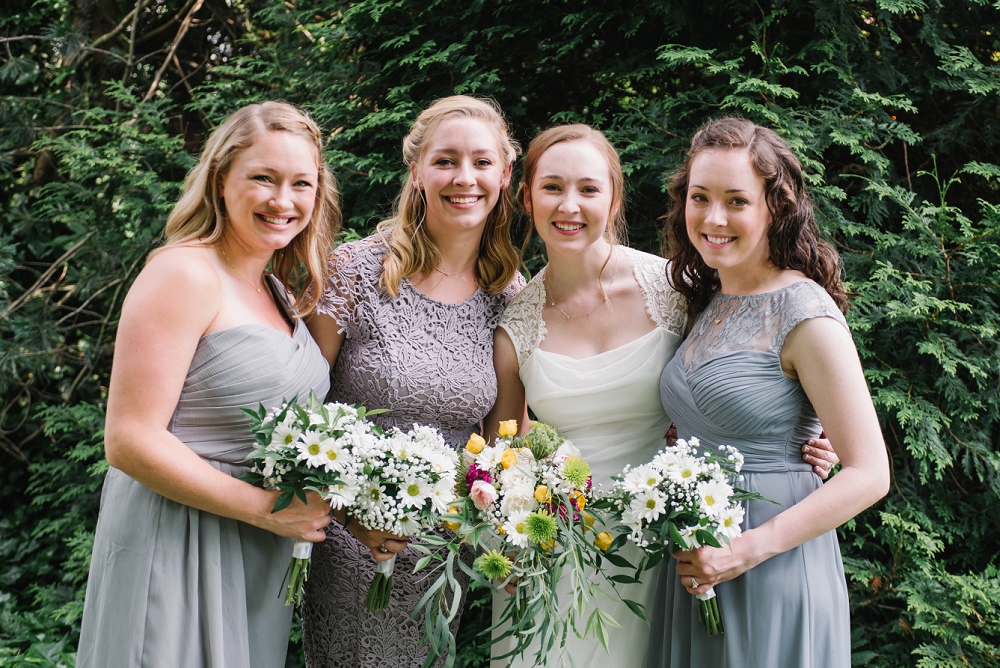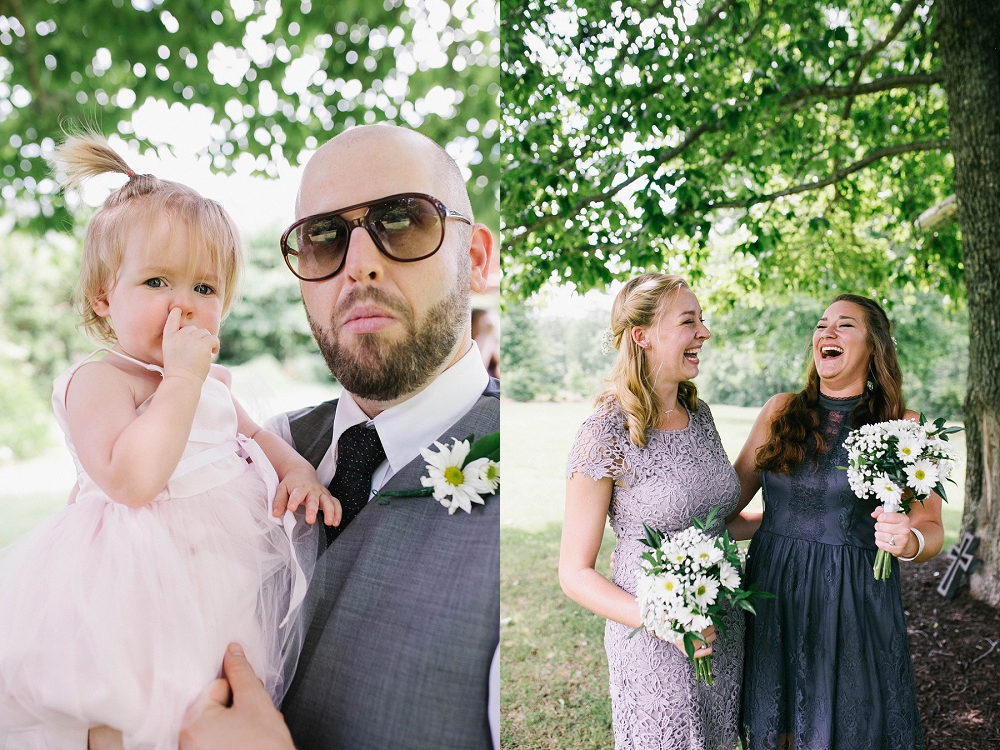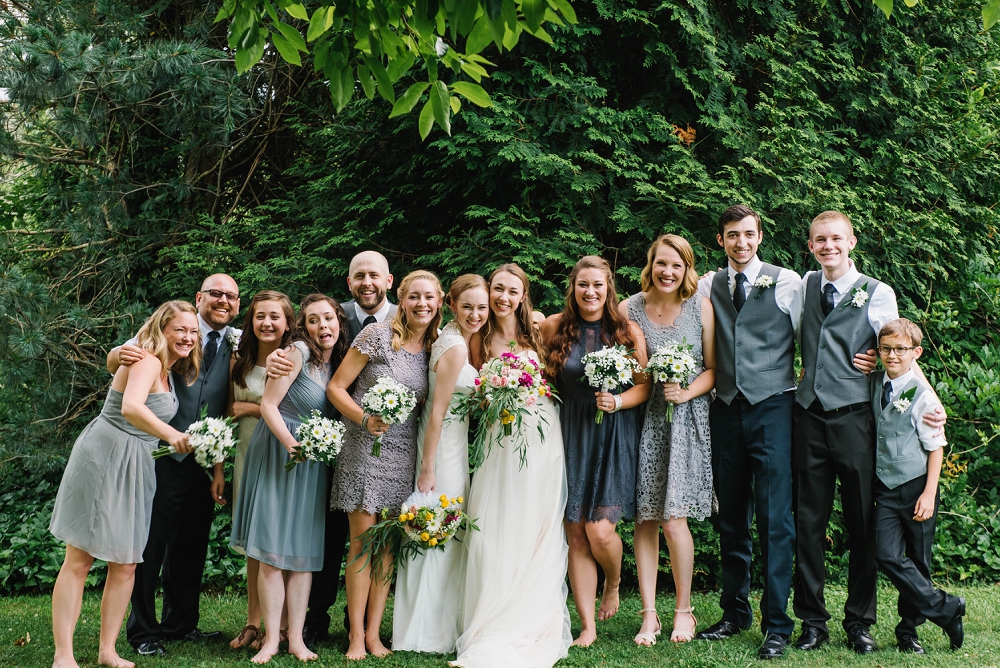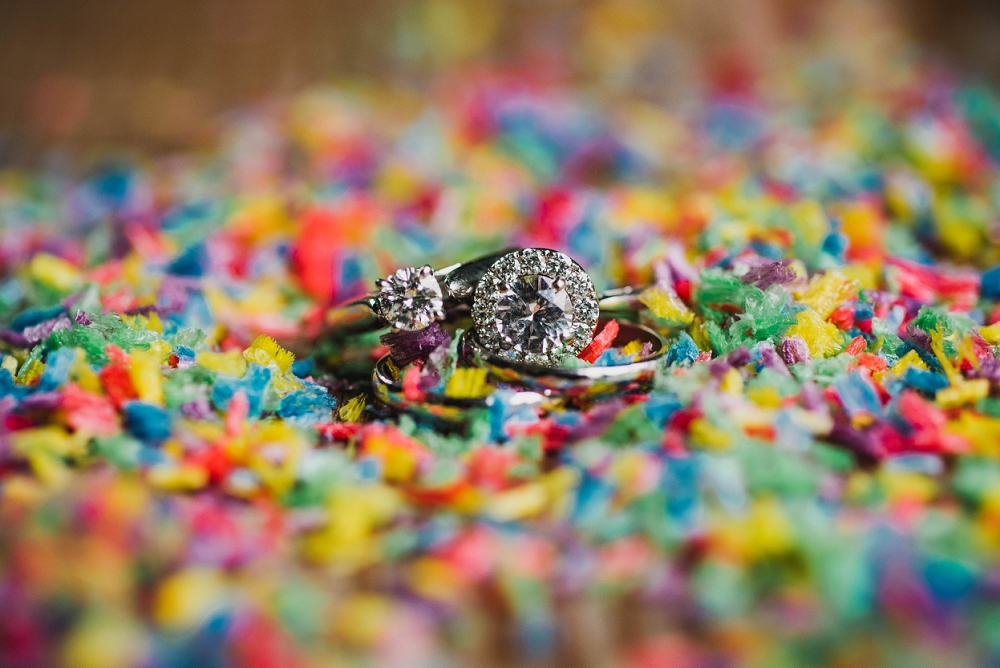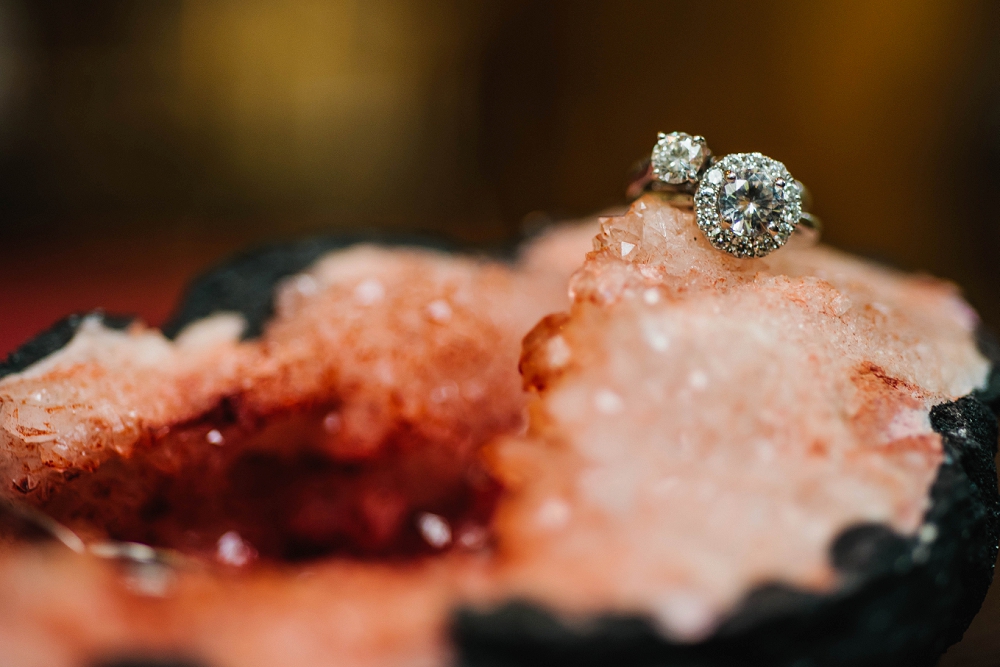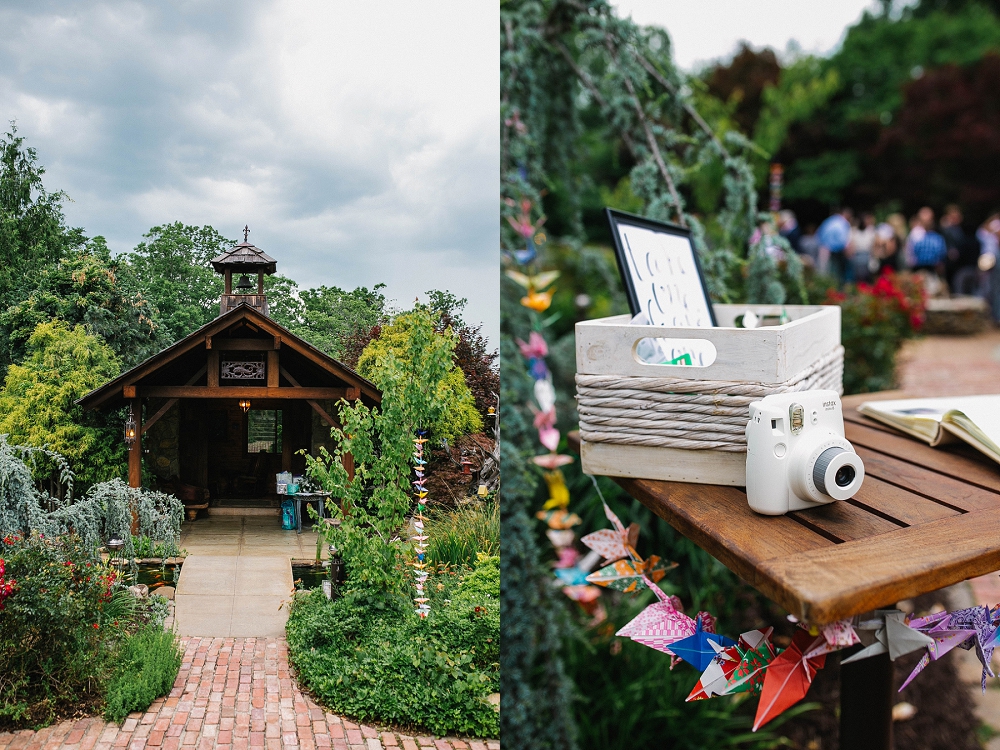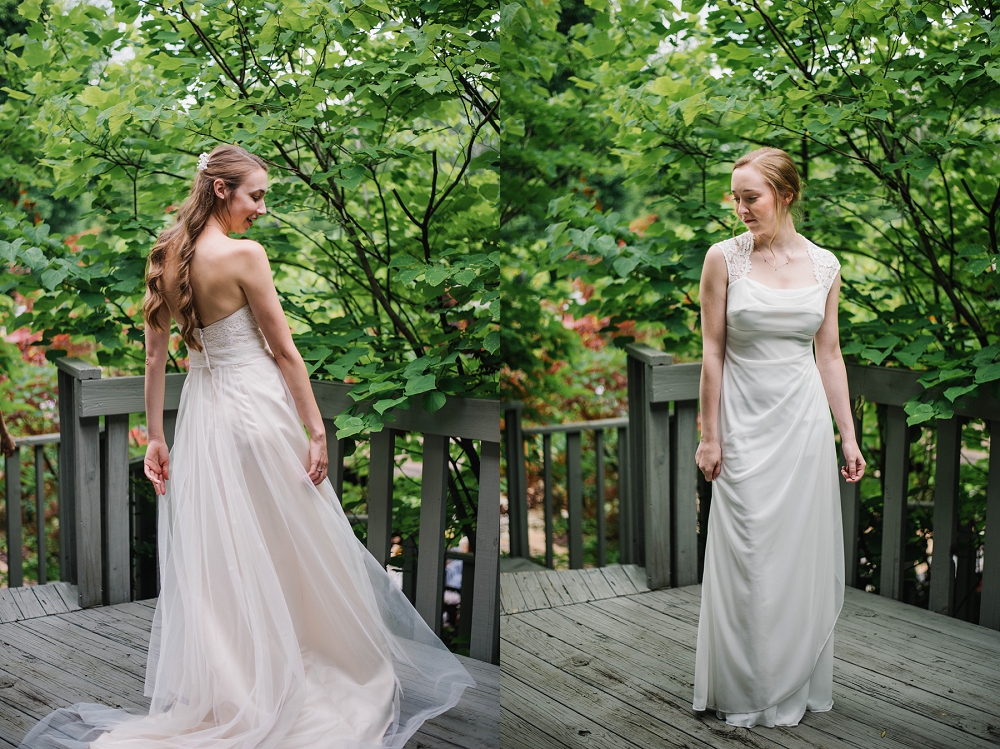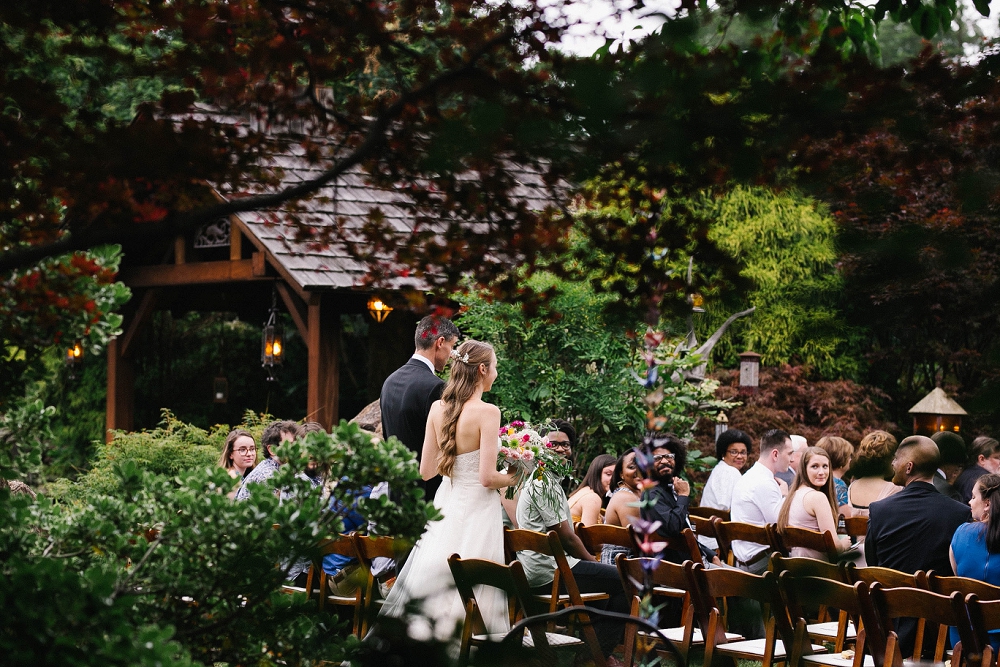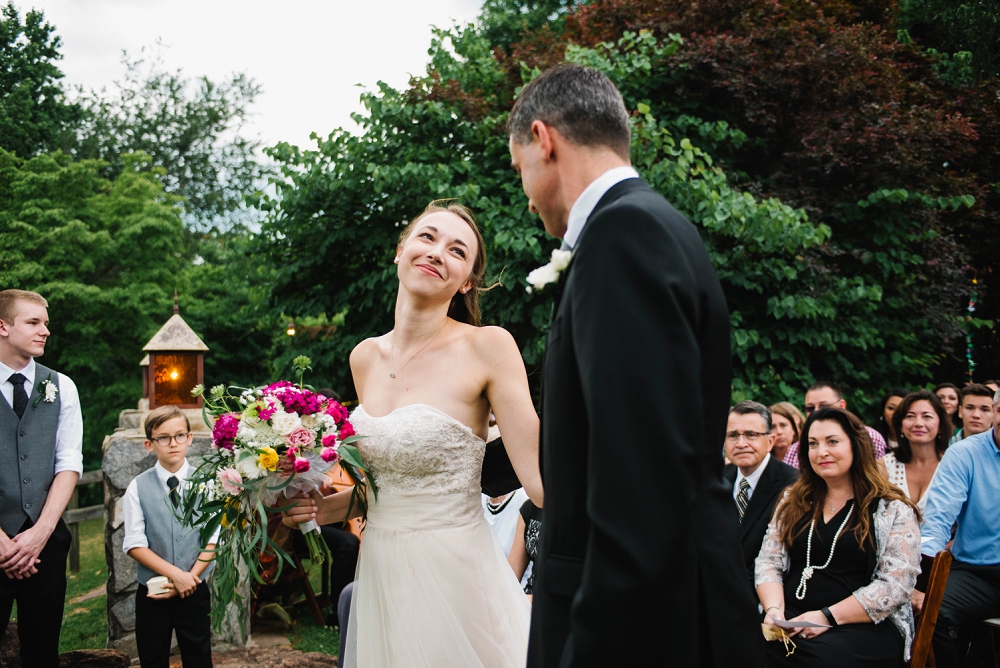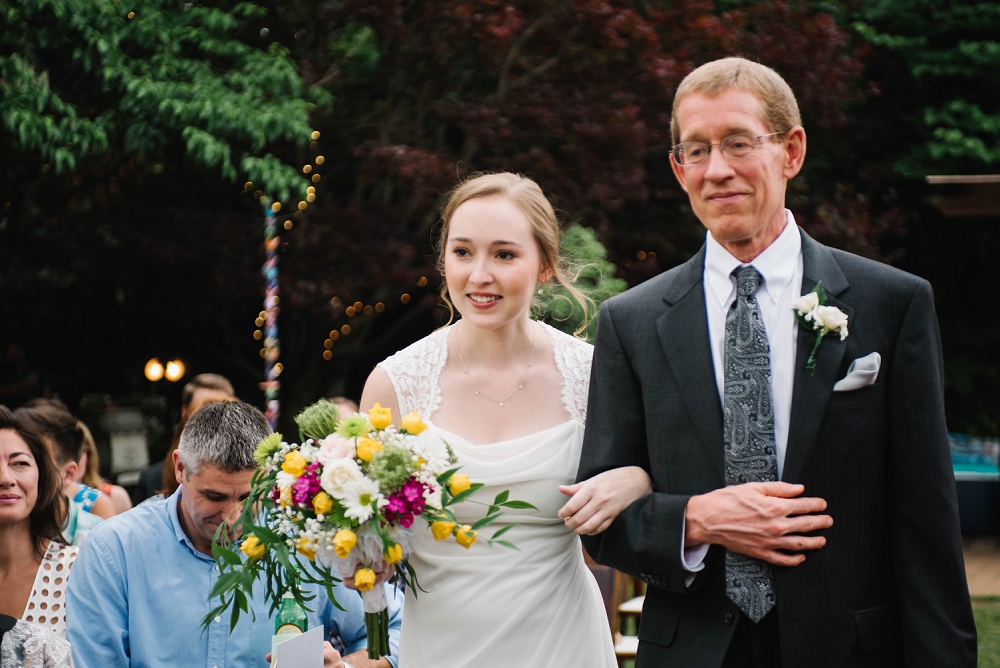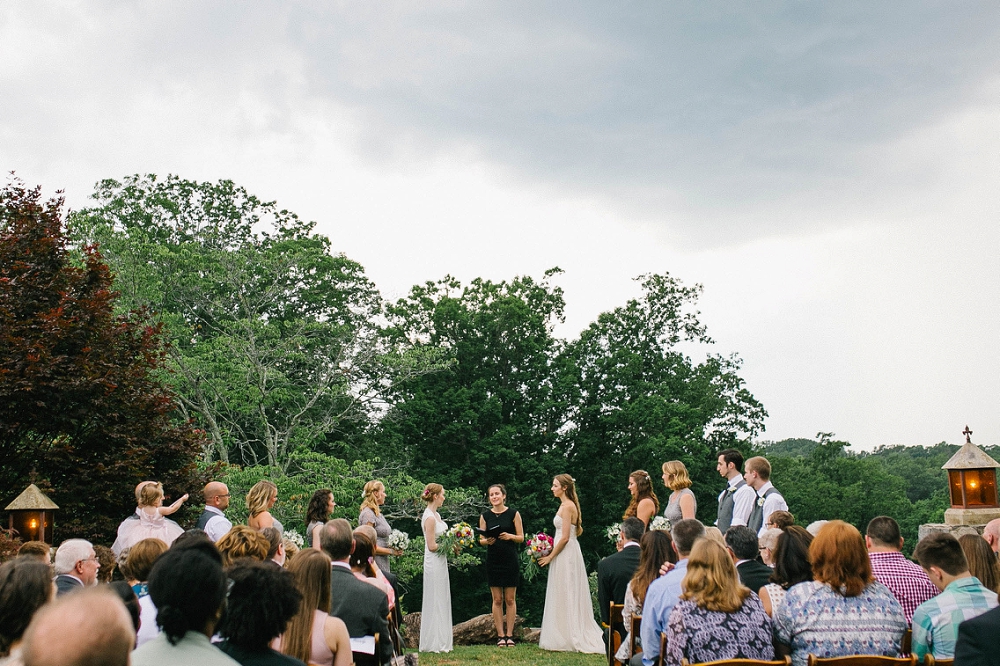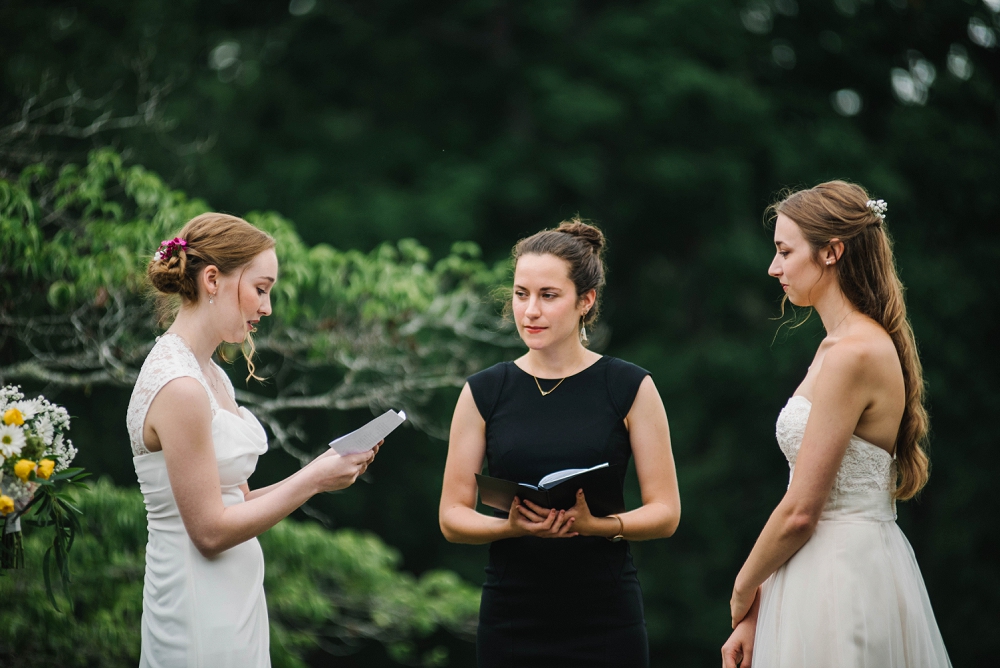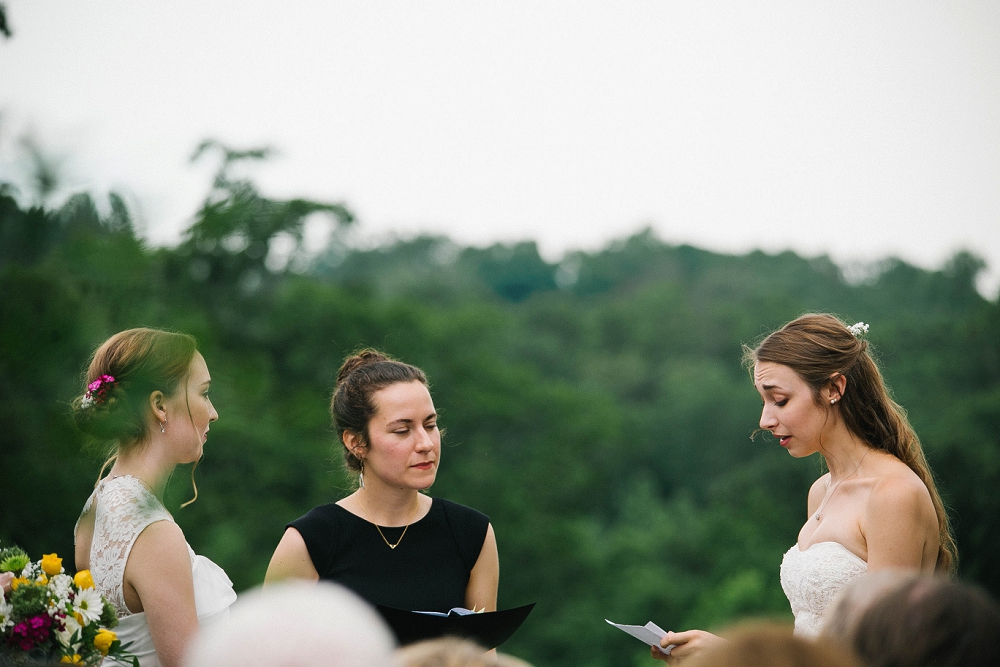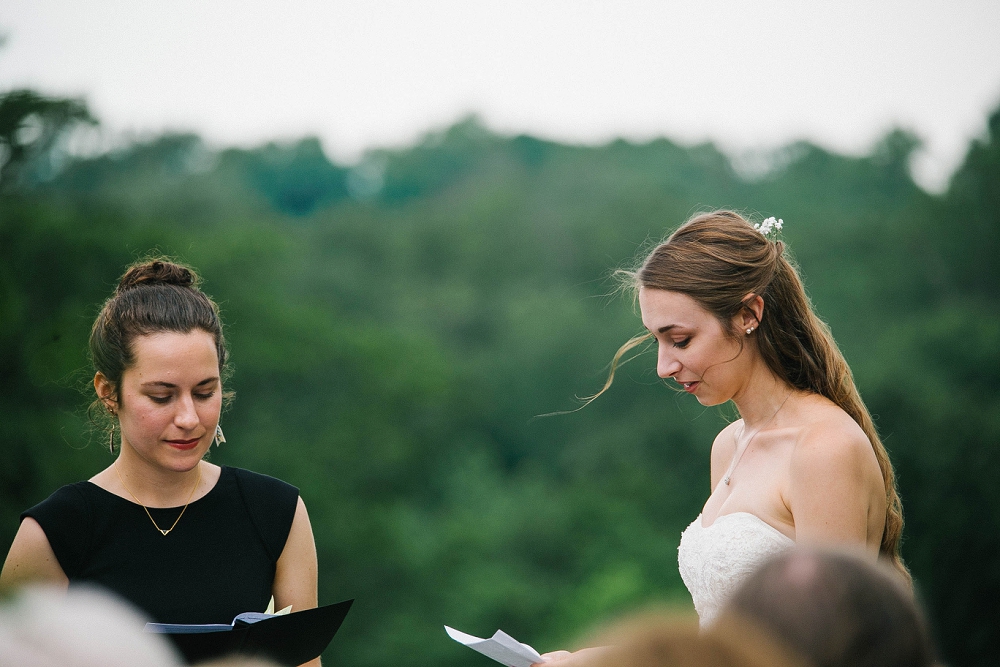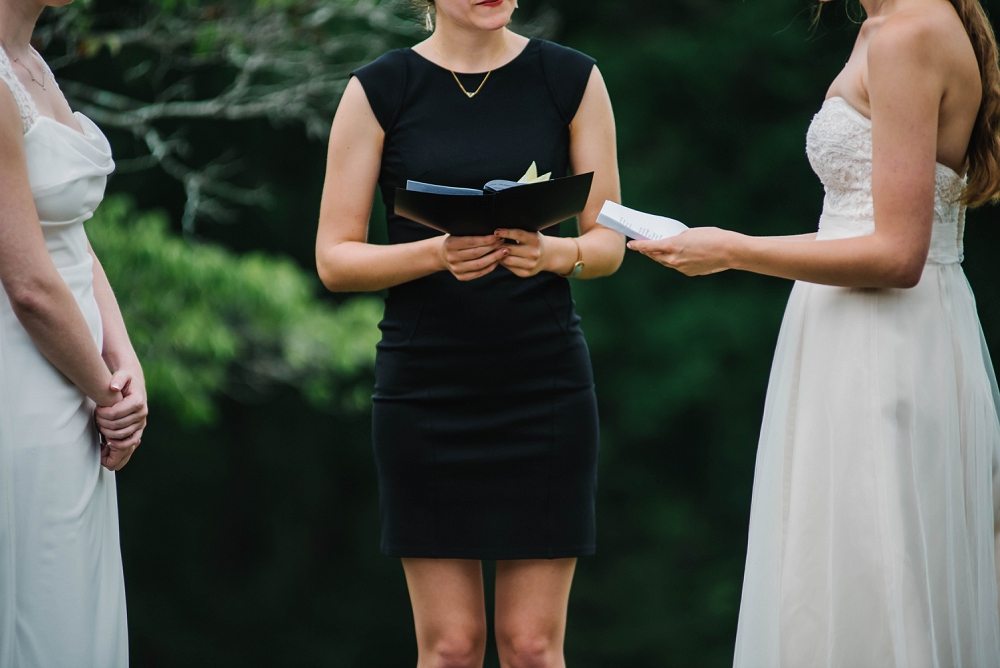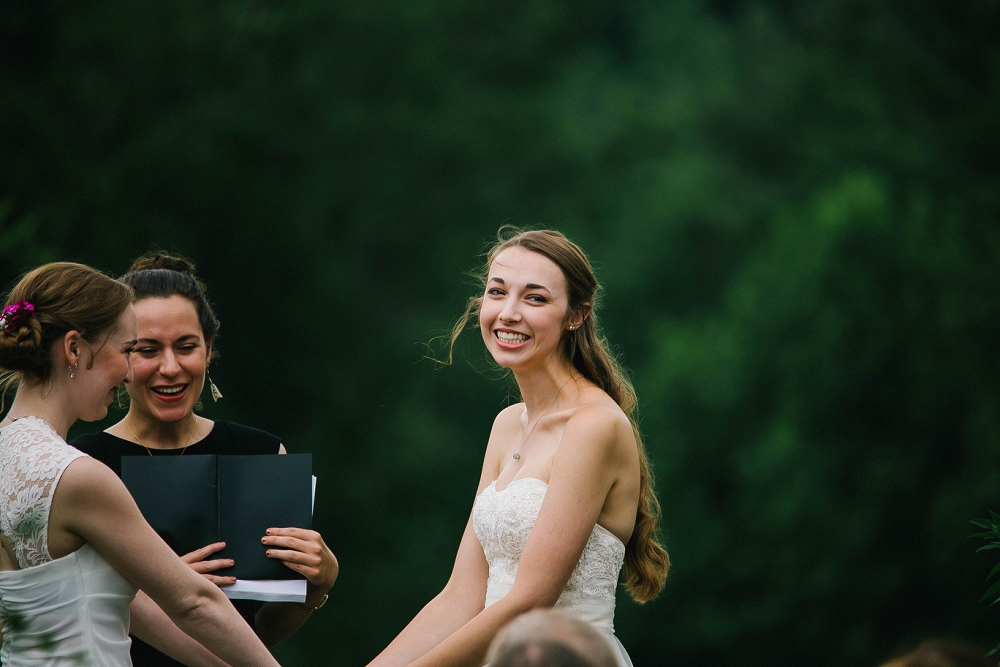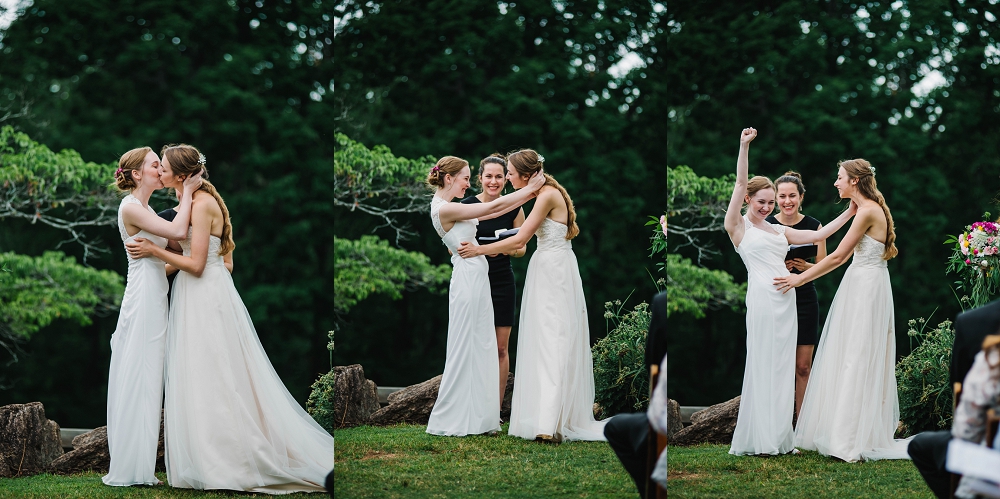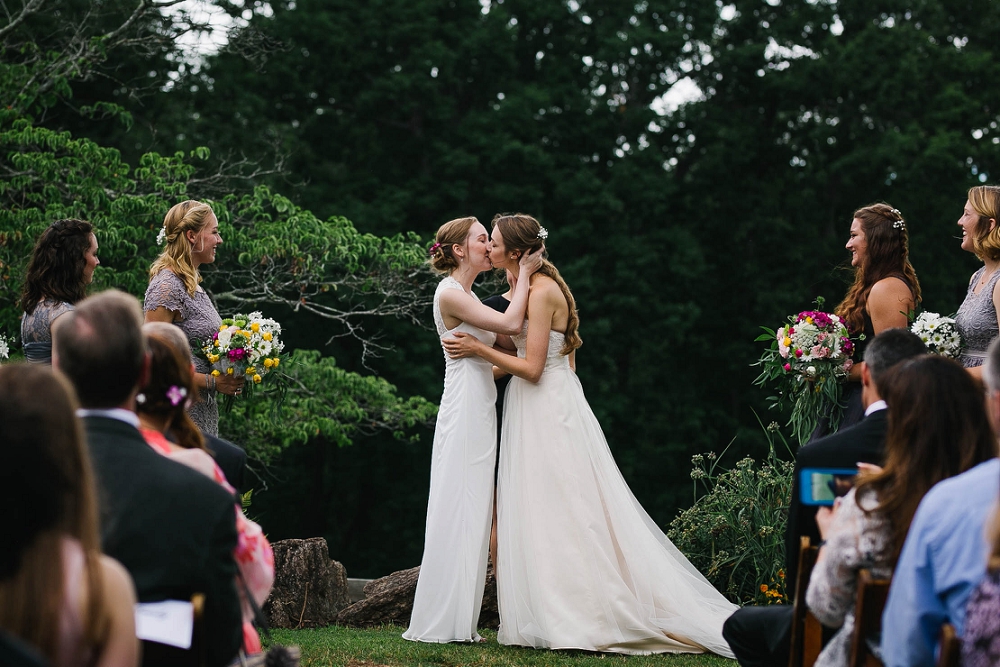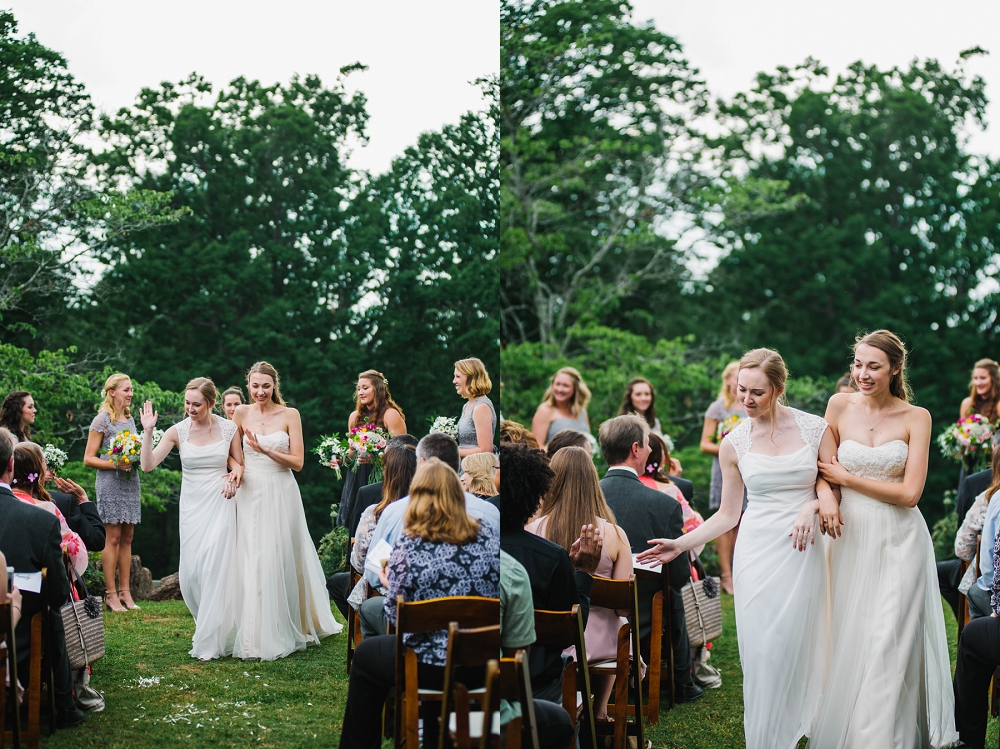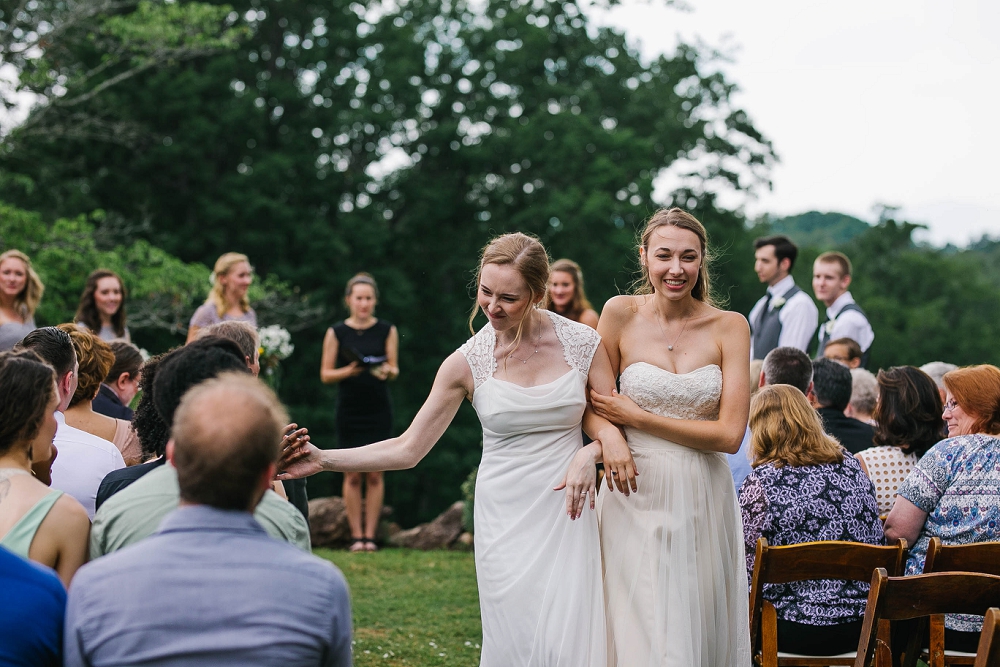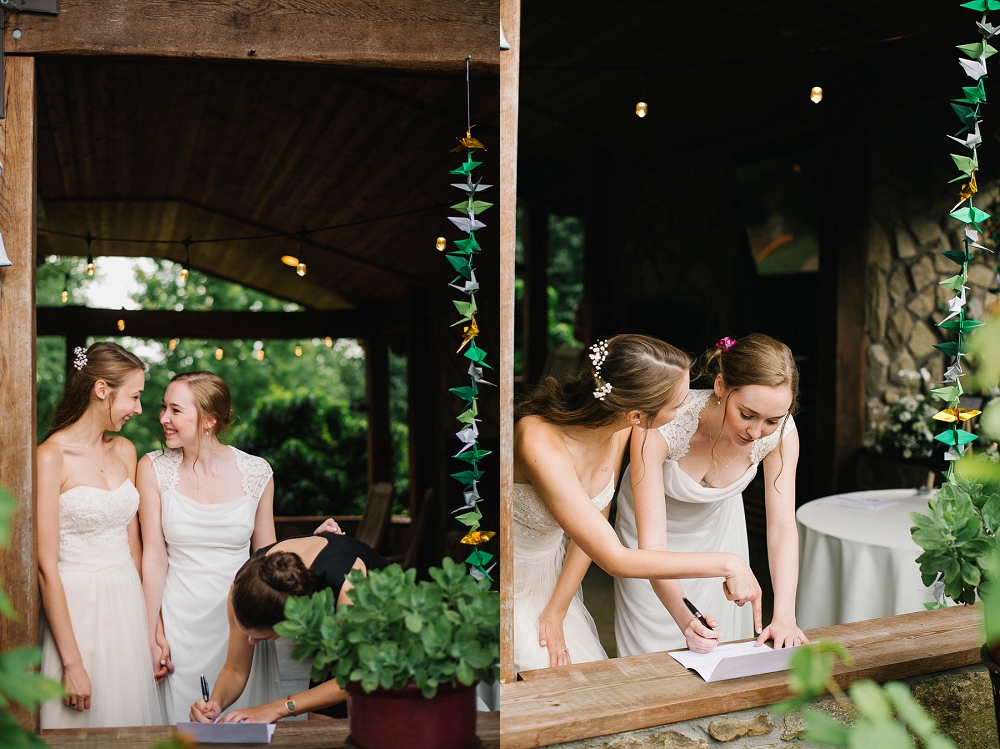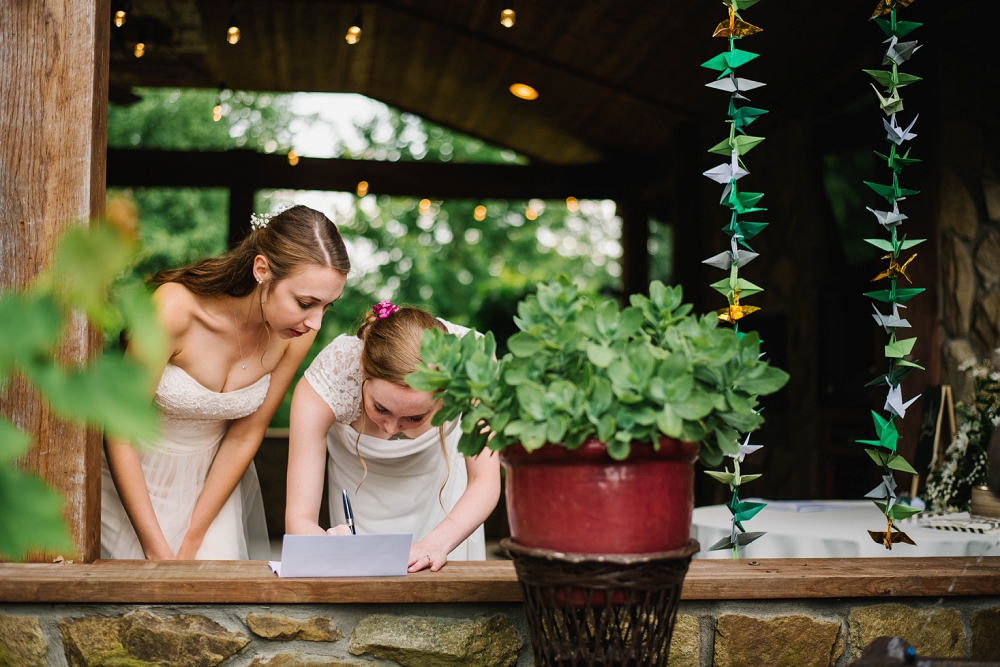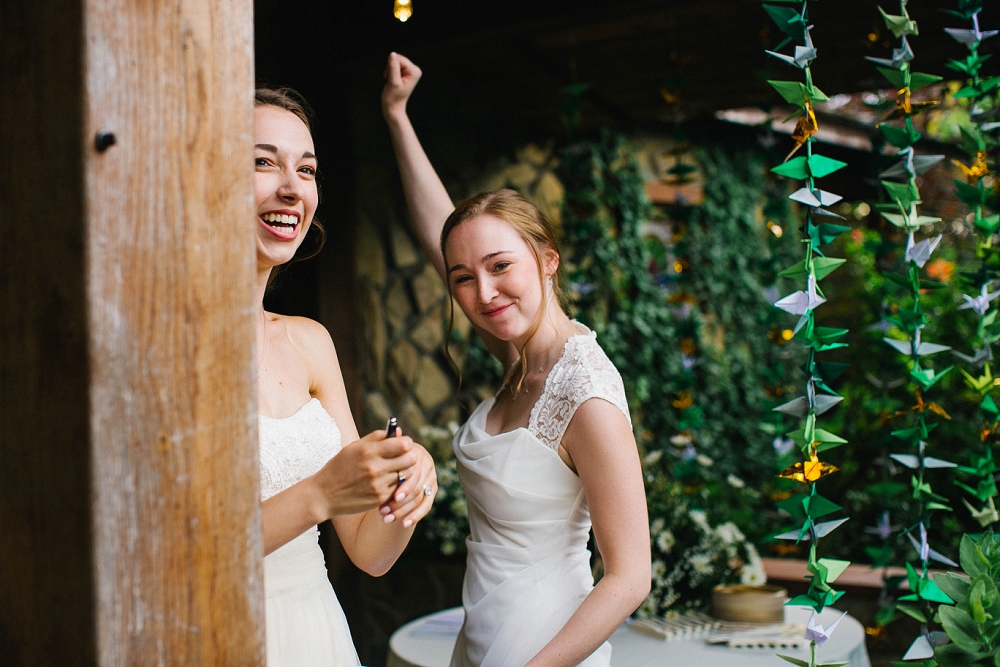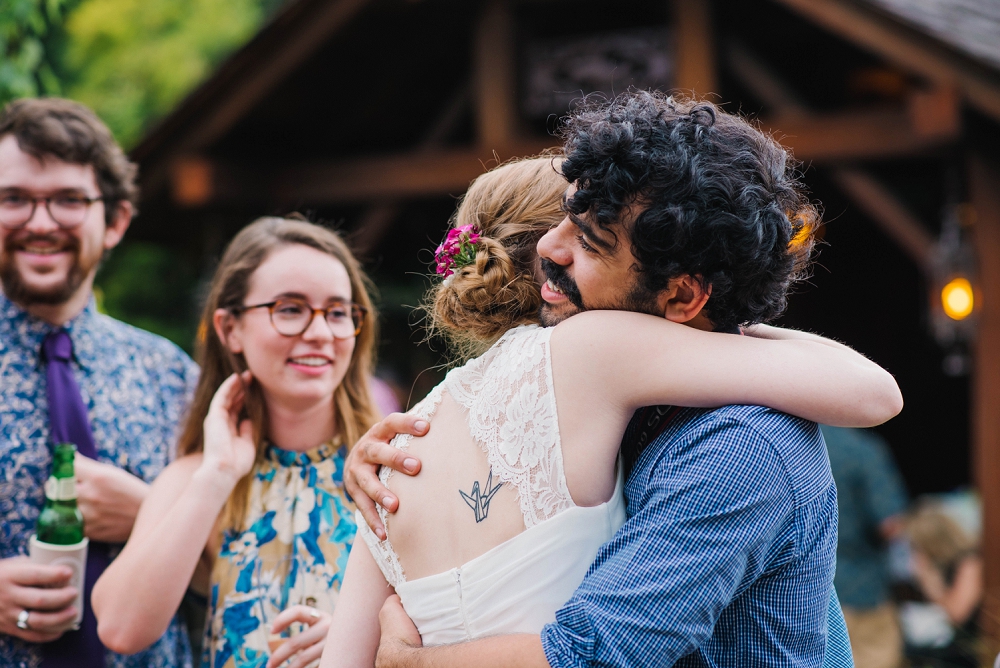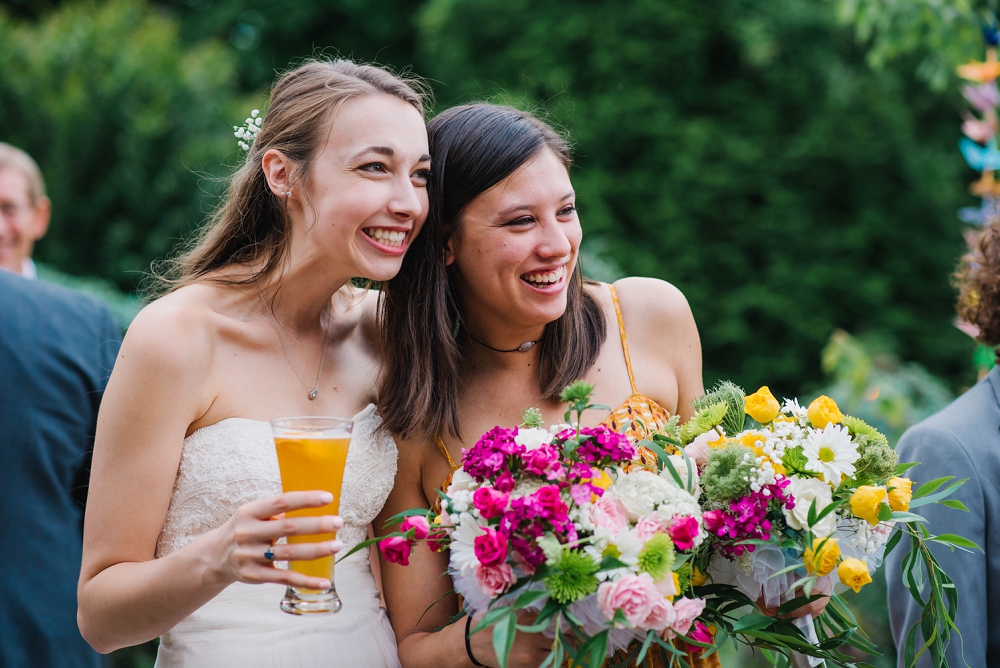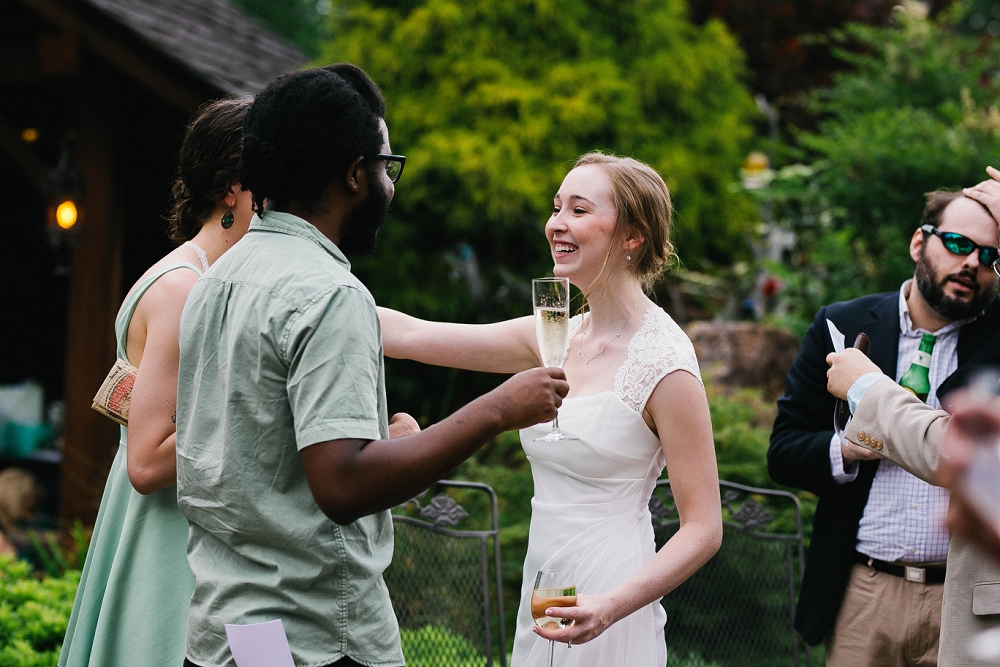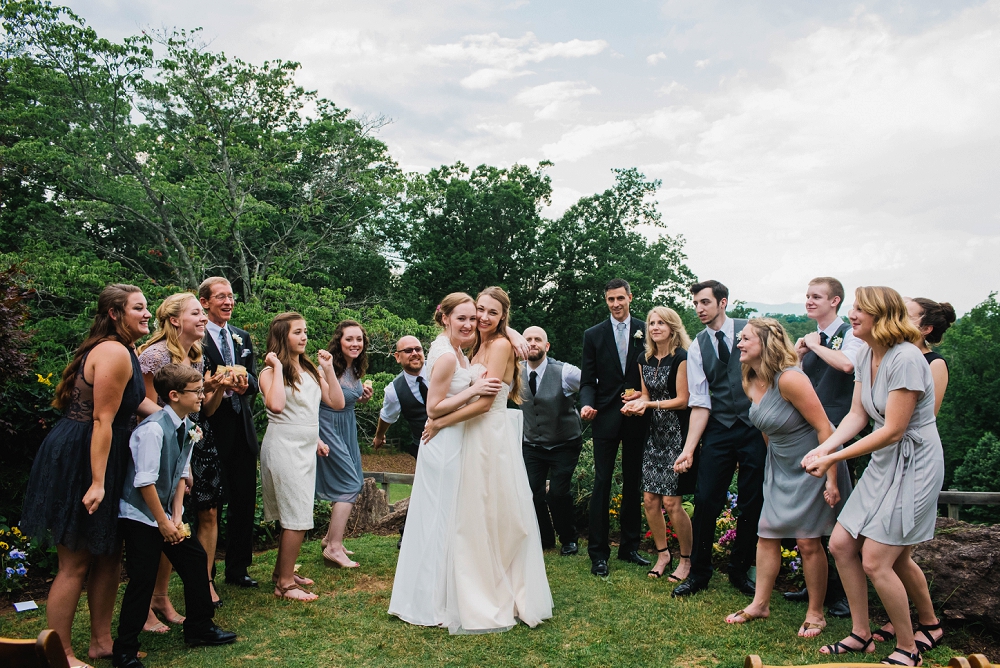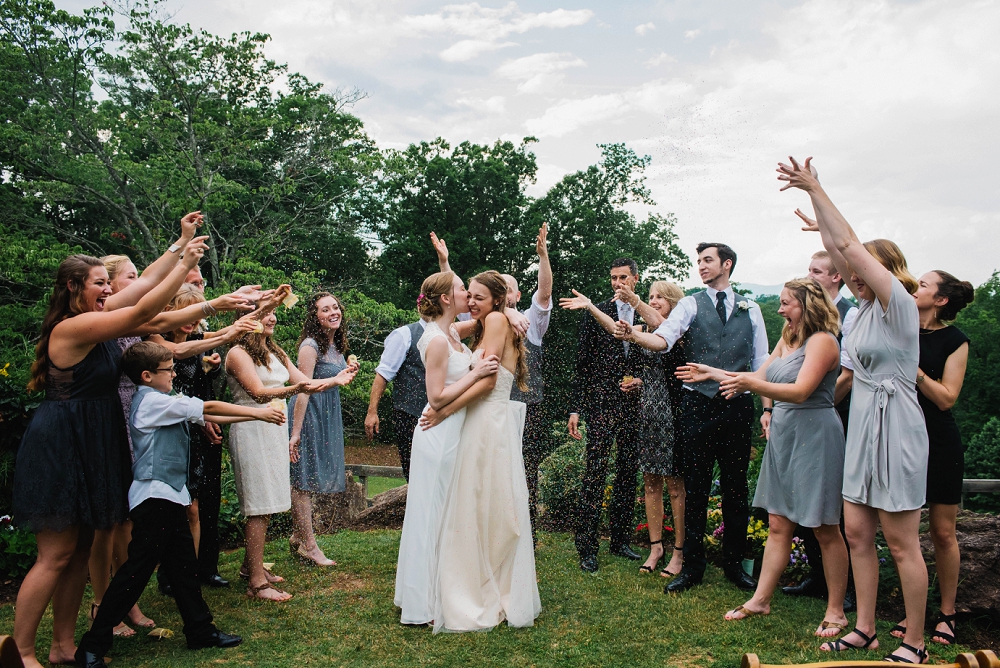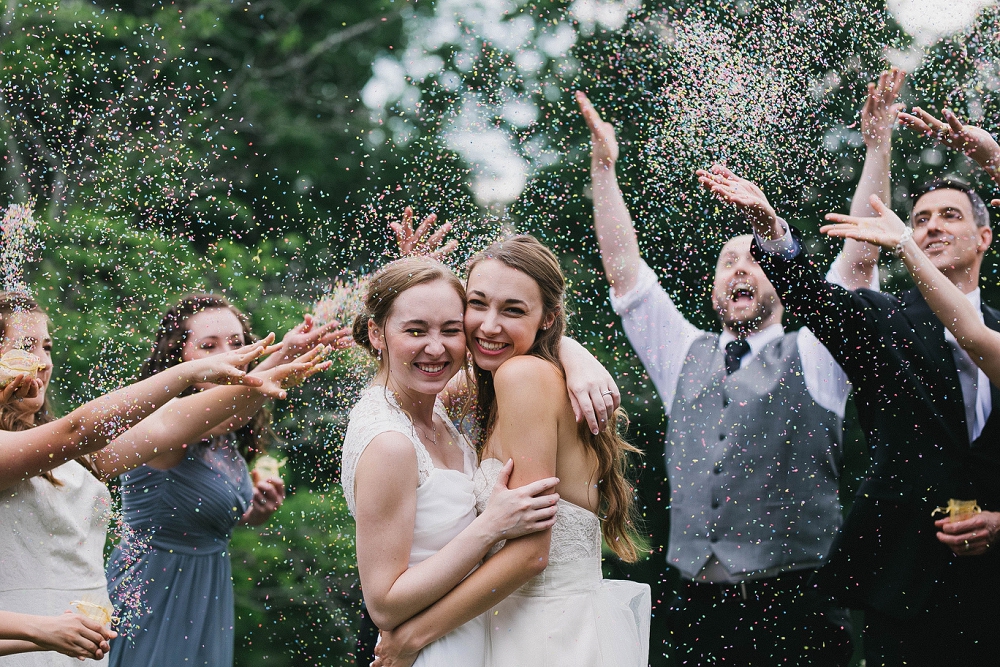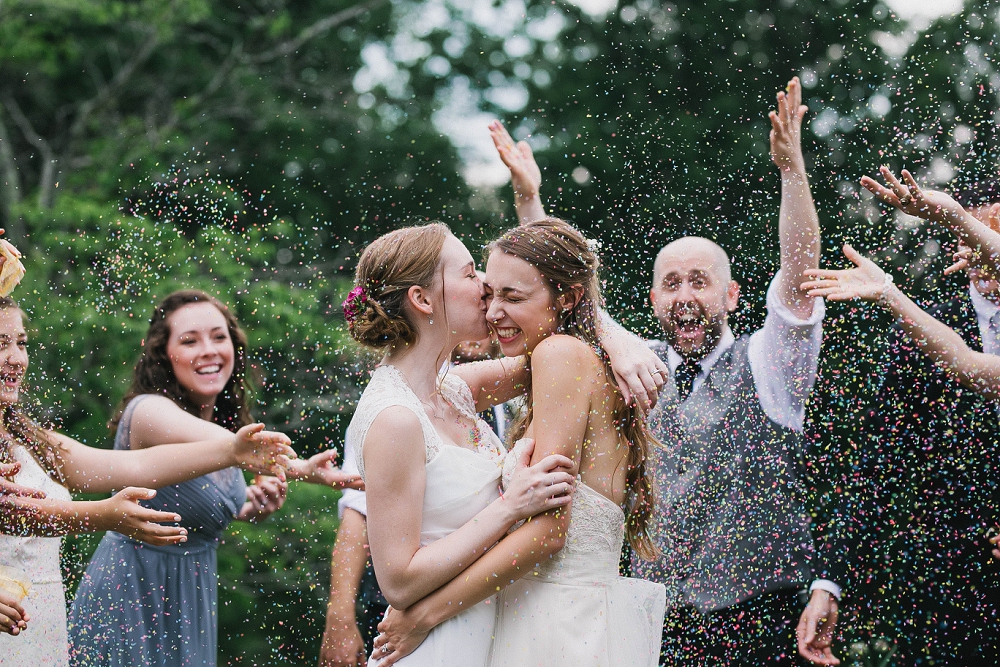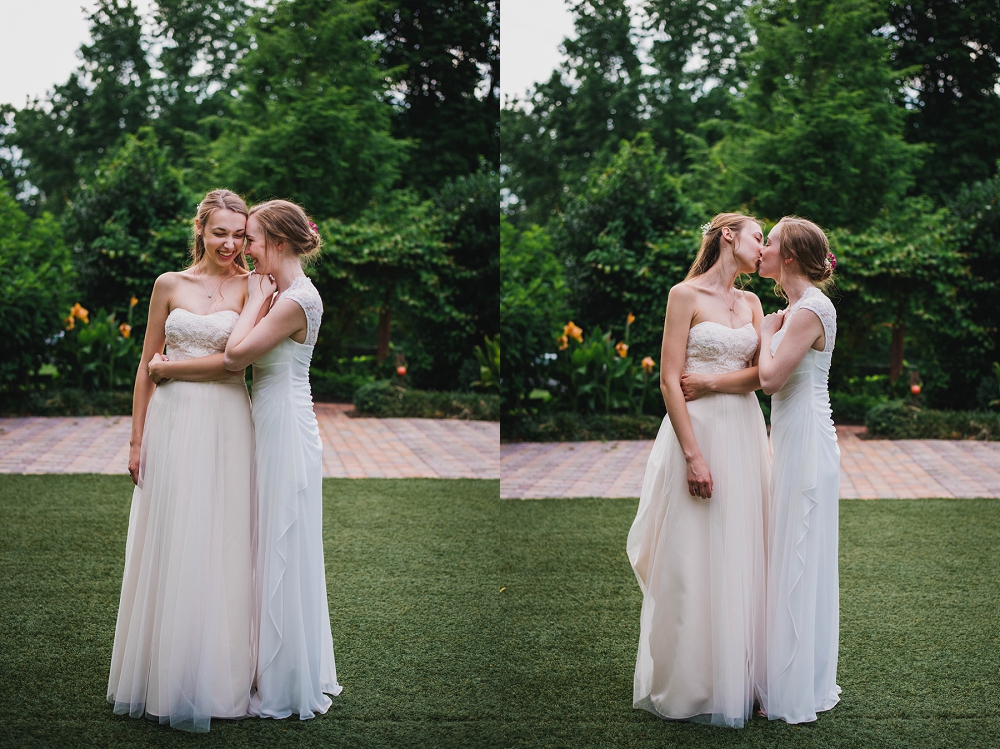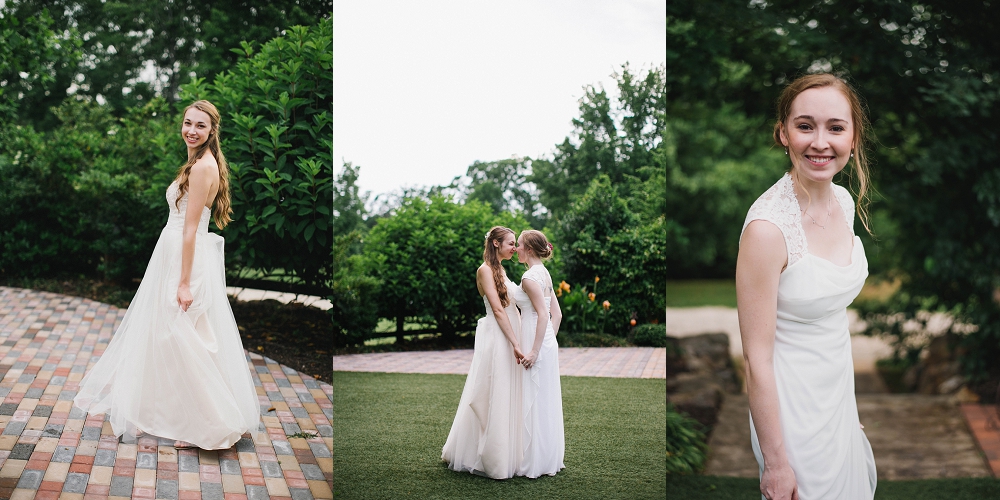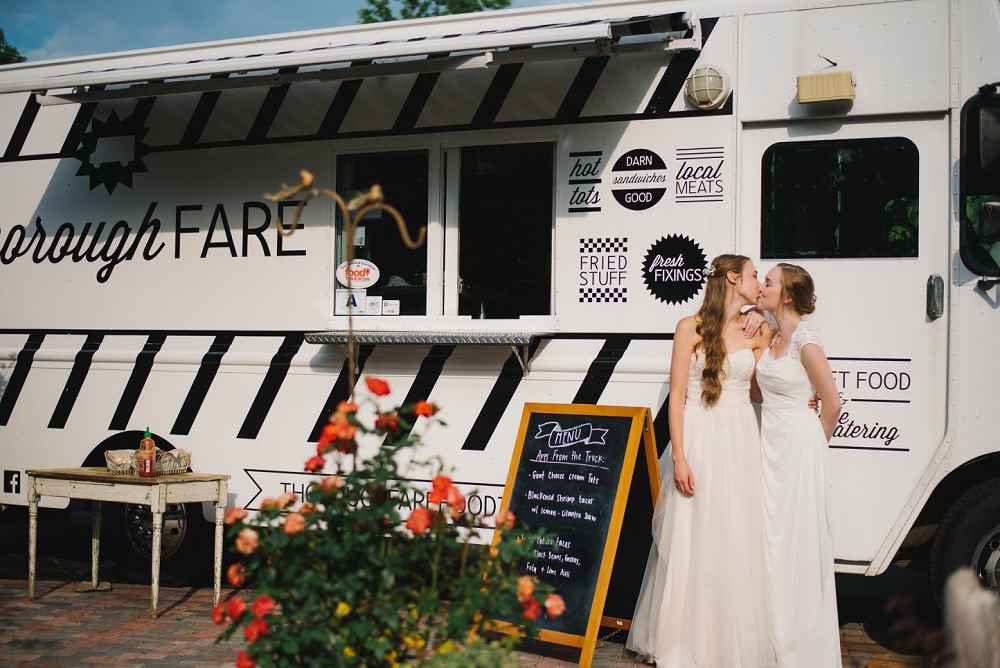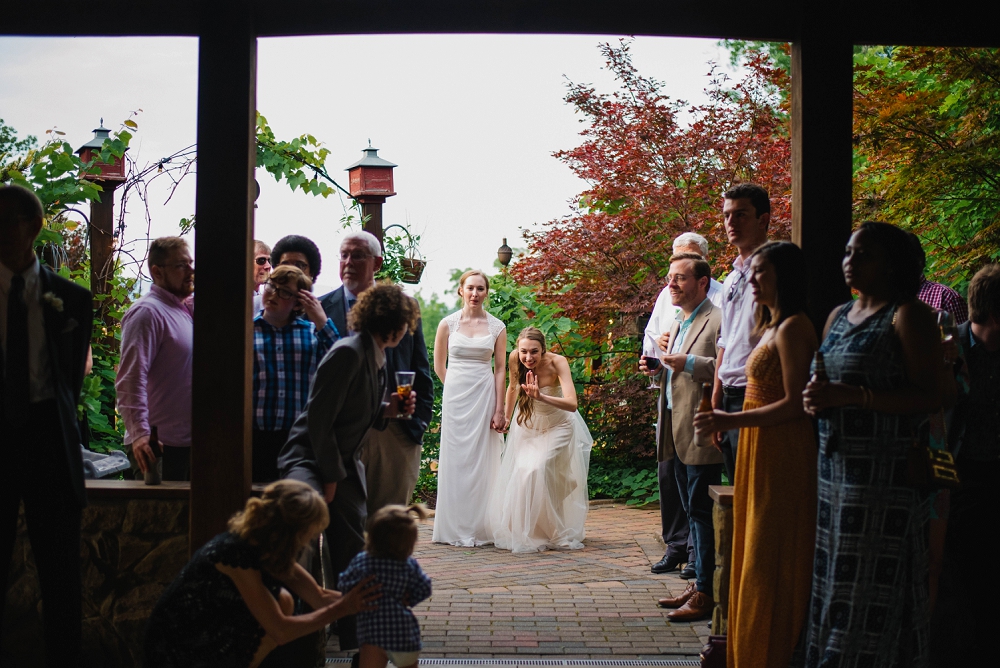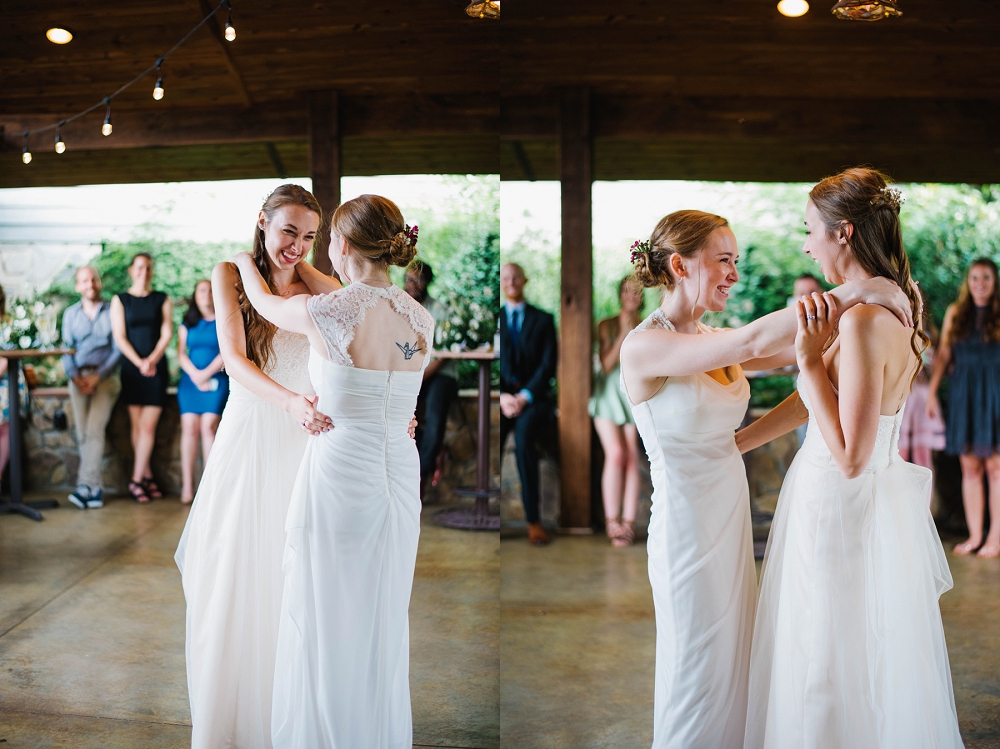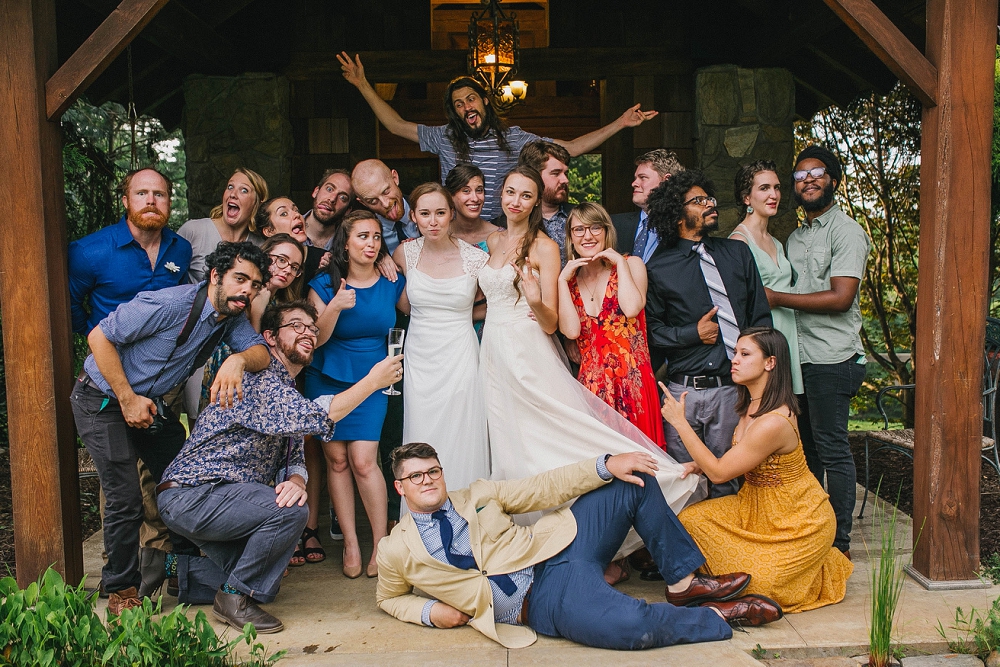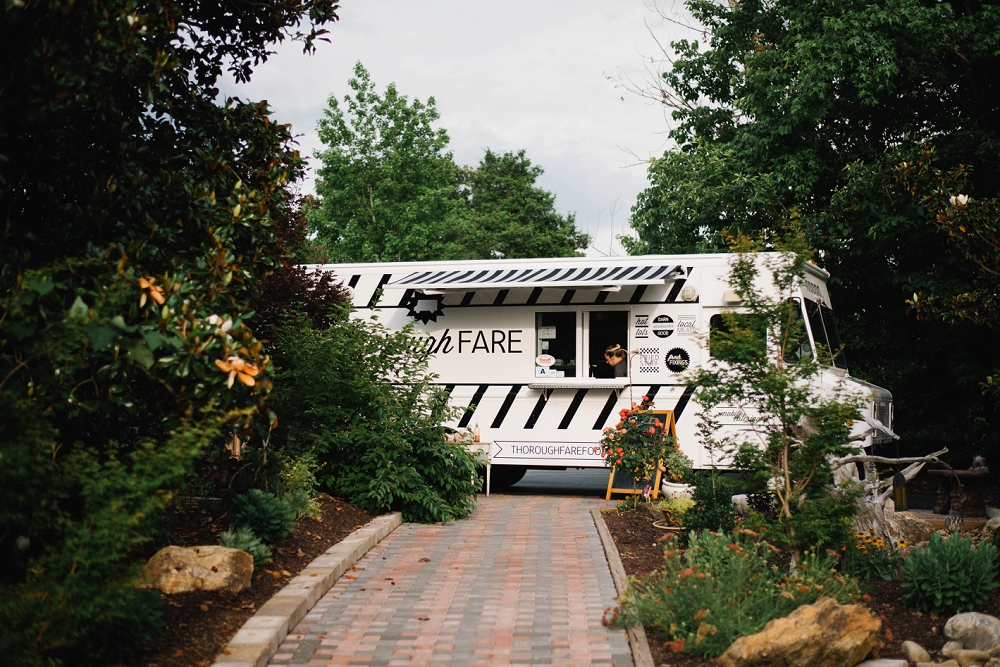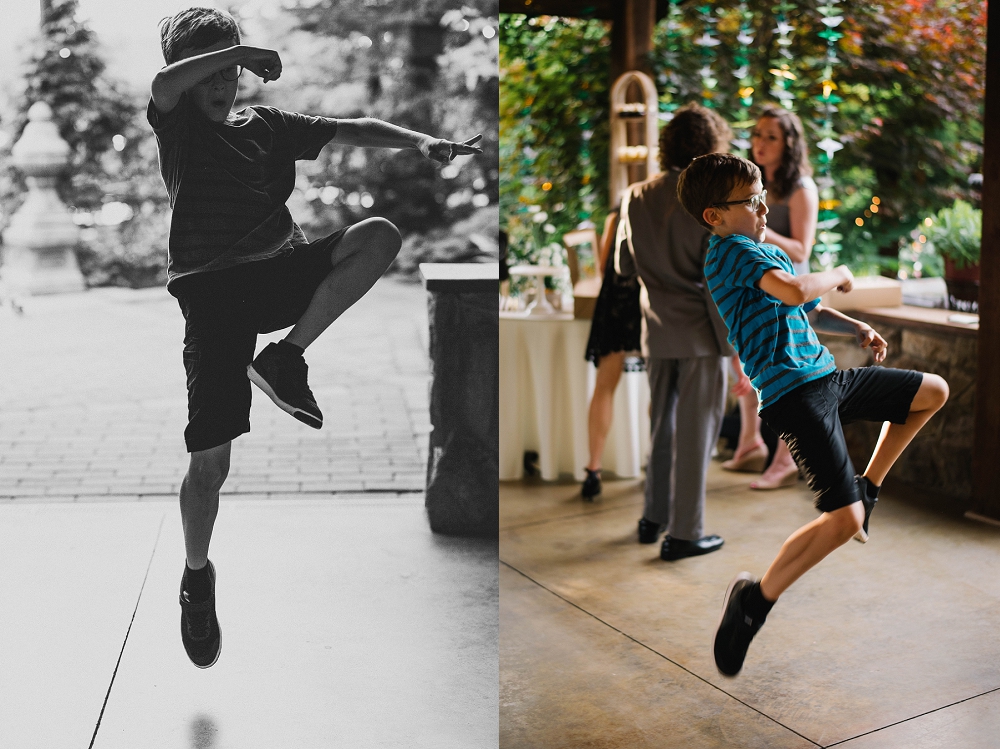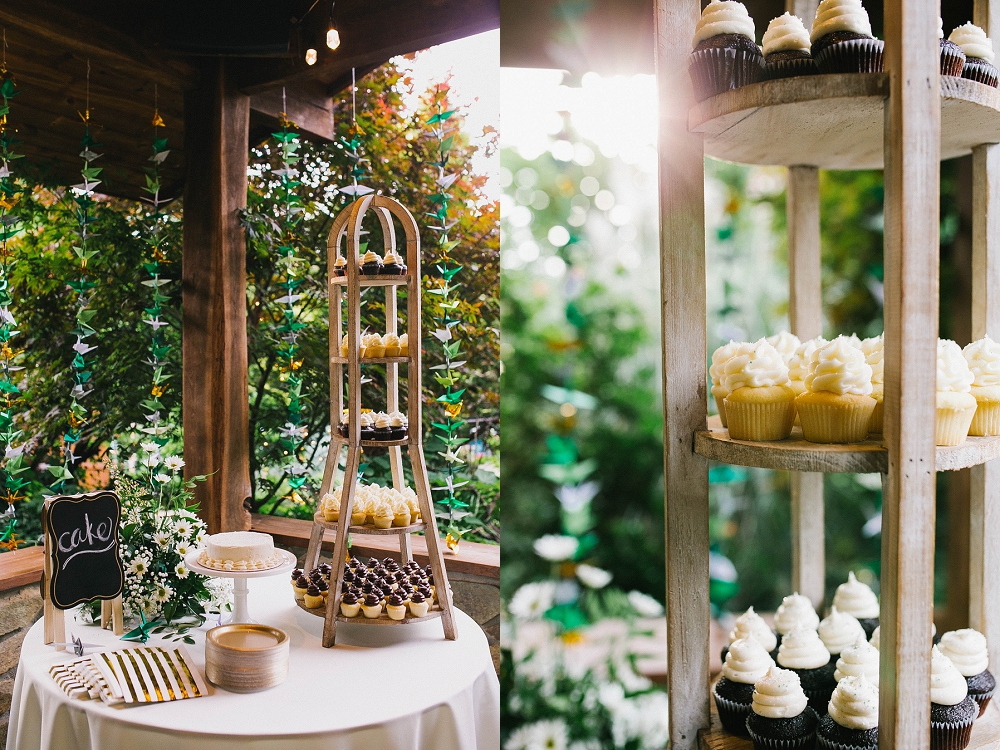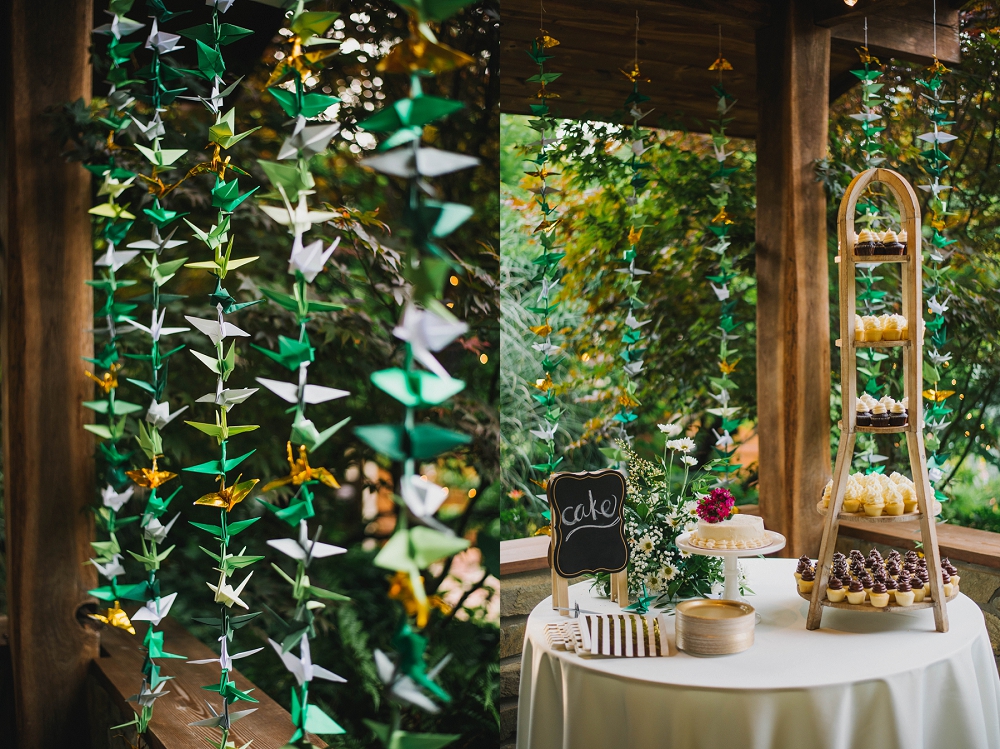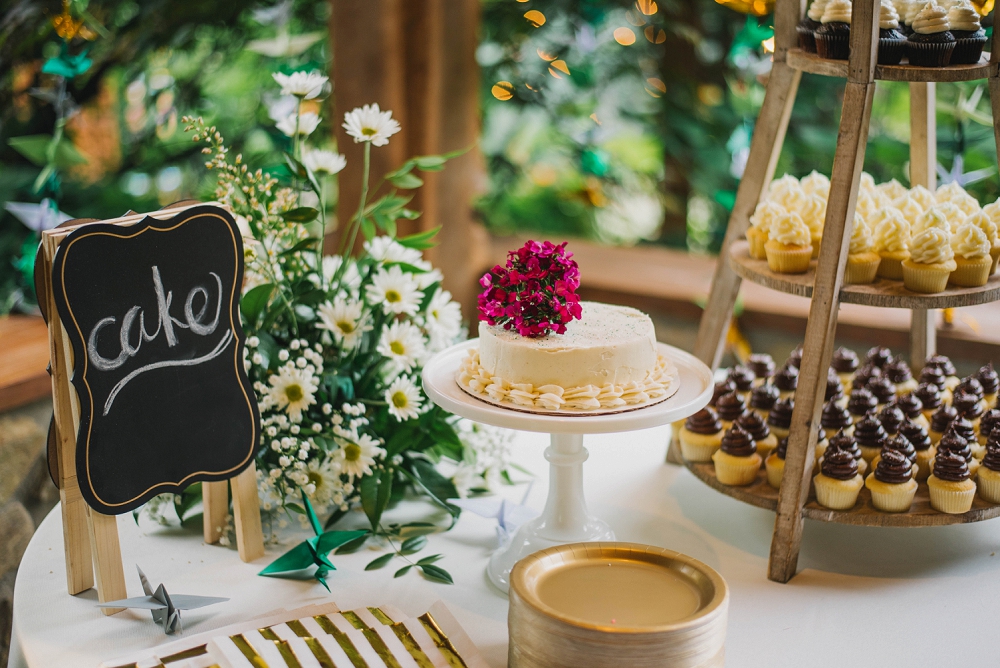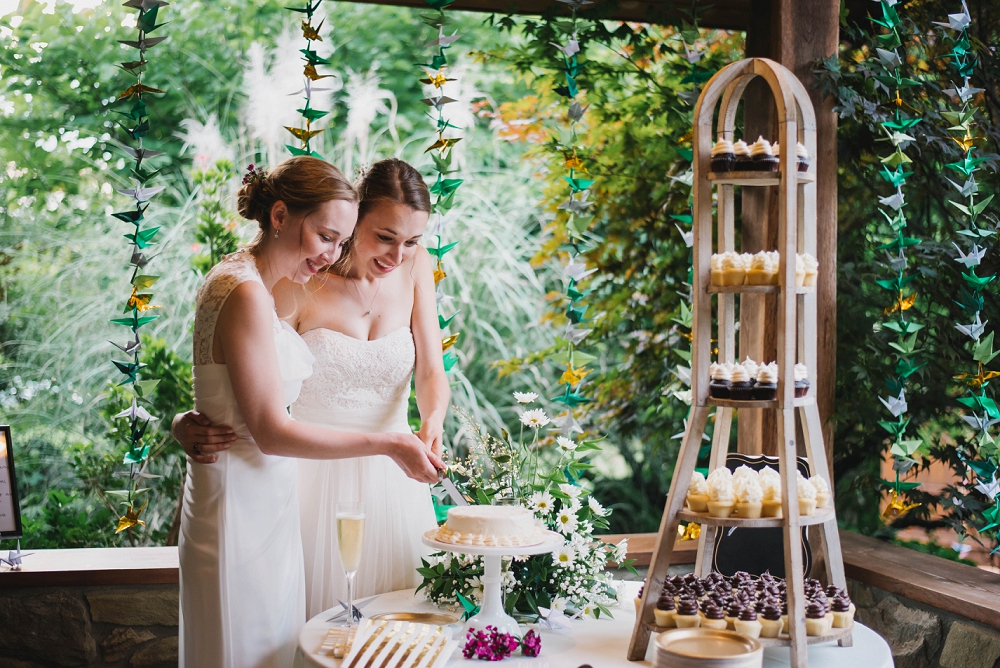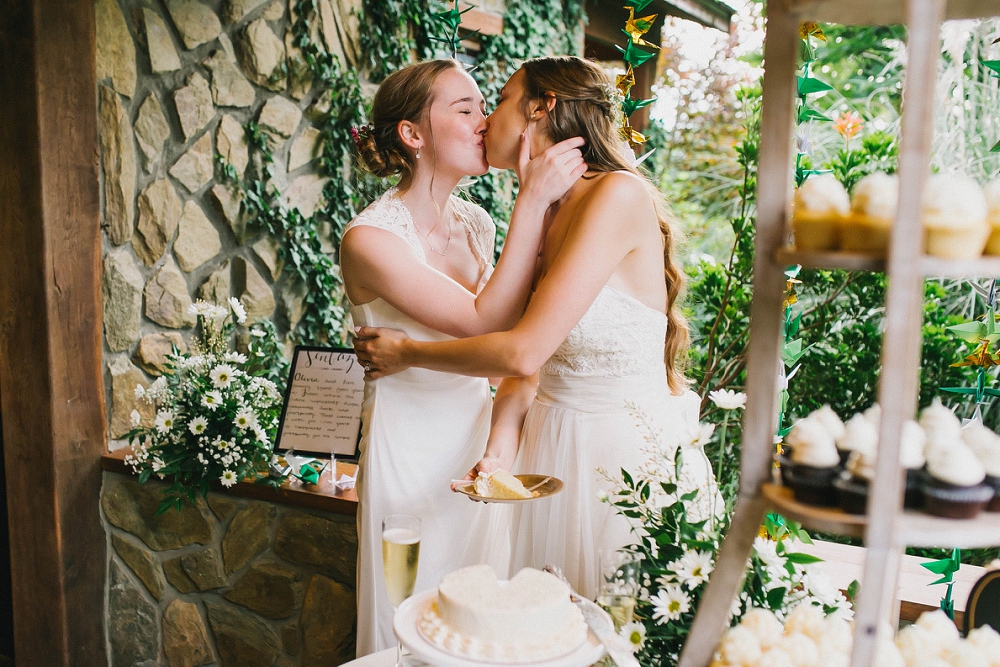 Vendor list:
Both dresses from Davids Bridal
Venue – Viewpoint at Buckhorn Creek
Catering – Thoroughfare Food Truck
Cupcakes – The Chocolate Moose
Music – Family friend
Hair and makeup was done by sisters
Flowers from a family friend
Assistant Photographer – Ginia Worrell