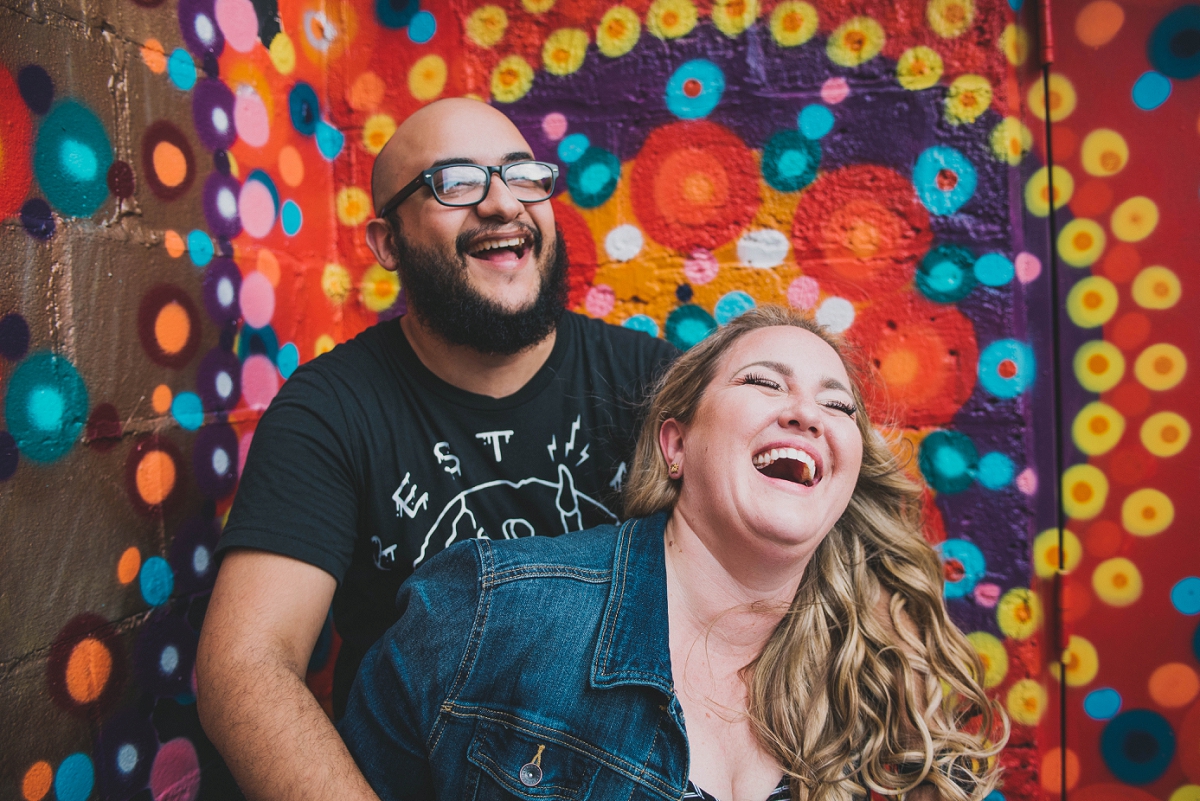 Shirley + Lee!!  Such an amazing couple!!  Oh my gosh, what a blast we had at their engagement session.  We went all over downtown St. Pete, my old "stompin' grounds", and basically laughed the entire time.  They are both hilarious and have the best, most amazing smiles.  Shirley was nervous about being in front of the camera, but seriously, she was a natural.  I could have photographed them all day.
I'm so happy I finally got to meet them.  I've been facebook friends with Shirley for years now, through a client of mine and friend of hers.  I finally got to meet her AFTER I moved out of FL.  Why in the world did I wait?  She's amazing!!  But I'm so excited that she's engaged & so honored that she wanted me as her photographer!  YAY!
I can't wait for their wedding at the Shuffleboard Court.  One of my favorite venues!  It's going to be so much fun & laid back.  Totally them.  I love these photos so much.  I think it really reflects their relationship, how they interact with each other & how much fun we had.  If their wedding is half as much fun as their engagement session, it's going to be pretty epic.
Thank you to Denise Elaine for the gorgeous hair and makeup!  I love love loved working with you again!