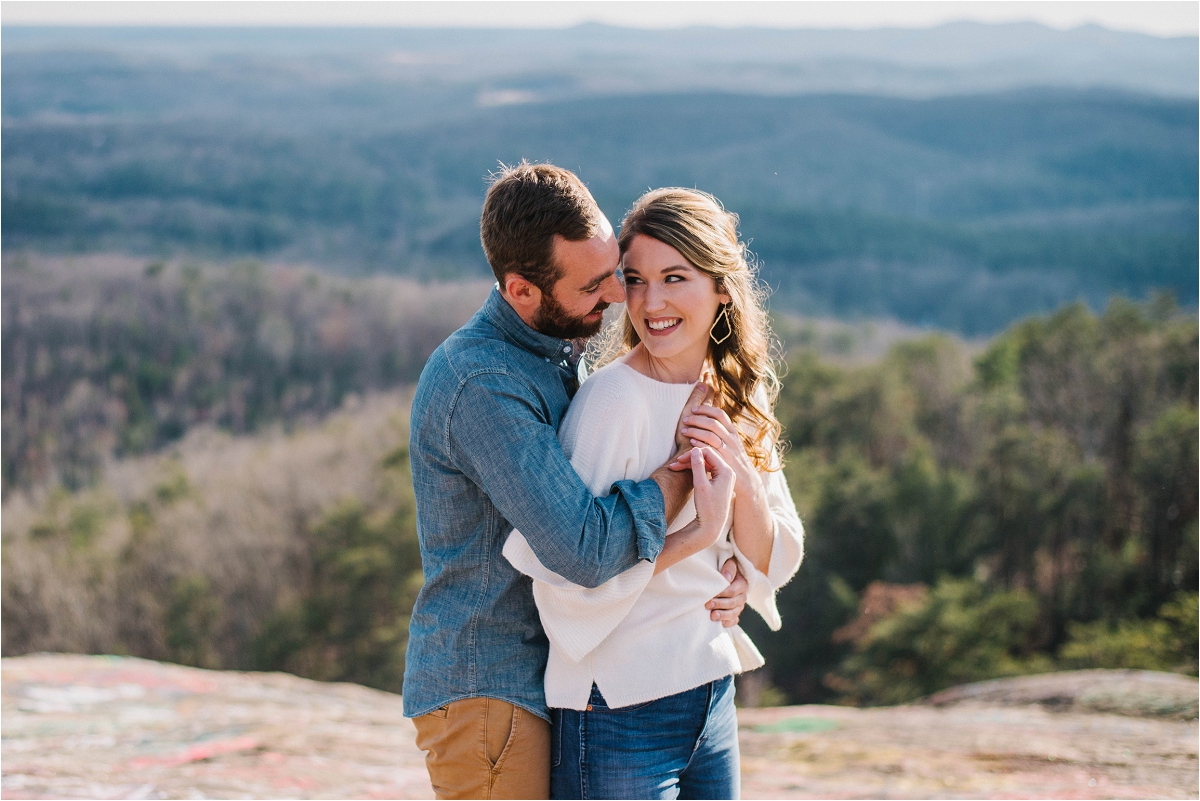 Rachel & Marc had one of my favorite engagement sessions ever. They are such a gorgeous couple PLUS getting to photograph them in such beautiful locations? YESSS!! At first we stopped at Bald Rock for a bit for some mountain views. It was my first time photographing at this spot, even though it's one of my favorite spots to go to on my own. It was so beautiful and Rachel & Marc were so sweet together. I could have stayed there all day with them, but we had another spot to go to. So we pulled ourselves away from this spectacular view & headed to Hooker Falls in Dupont State Forest. Another drop dead gorgeous spot to photograph them in.
They came down to the Carolinas to visit family during the holidays. They actually live all the way in San Francisco, so I am so completely so happy that they wanted me to shoot their engagement session here! It was awesome getting a chance to know them in person. I wish they lived closer because we had so much fun together!! And when Rachel said she volunteers at the Humane Society in SF, and she really wants a pit bull, I loved her even more. That spoke straight to my heart & I honestly wanted to hug her. (check out my IG for random pictures of my handsome pit bull, Chance!)
Rachel & Marc had beautiful smiles & laughs.. I barely had to direct them in what to do because they were so natural at making each other laugh. And that's what I love! Couples to be so at ease & so happy with each other, they just have fun & don't worry about the camera. So much easier said than done. Believe me, I am awkward as hell. That's why I prefer to be on this side of the camera.
Anyway, it was a blast working with Rachel & Marc and I can't wait for Greenville wedding in late May! It's going to be a stunning wedding!!
Hair and Makeup by Amanda w/ Cotton Rouge & Co.