It's no secret, one of my favorite parts of the day is when the couples choose to do a first look.  I can go on and on and on about how special it is.  So intimate, so exciting..  And you don't have the boundaries you would if you waited till the ceremony.  Liz and Kyle decided to have their first look on a dock overlooking Loon Lake in Hale, Michigan.  No one else was around except Bara and I with our telephoto lenses, waaaay back in the distance.  It was PERFECTION.  They hugged, kissed, talked to each other without the pressure of being on a time limit.  And the smile on his face.. OH MY GOD.  I loved every moment.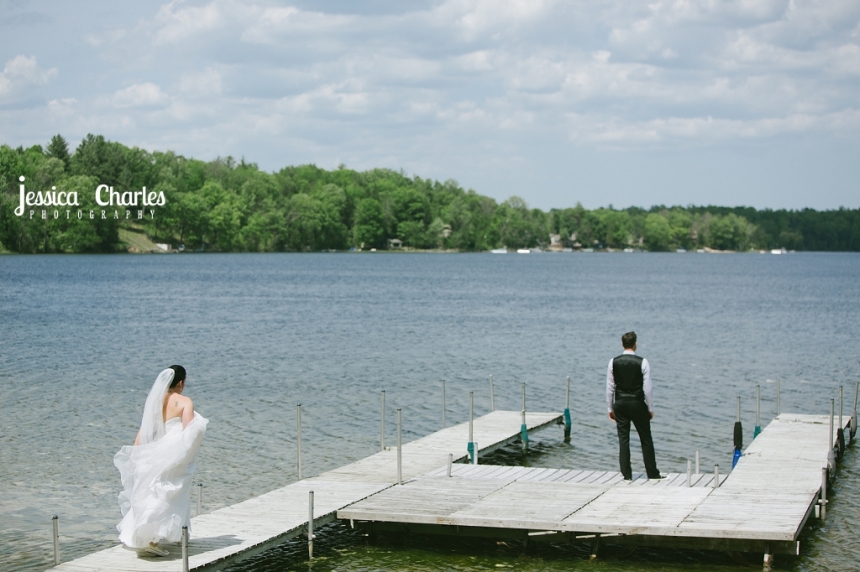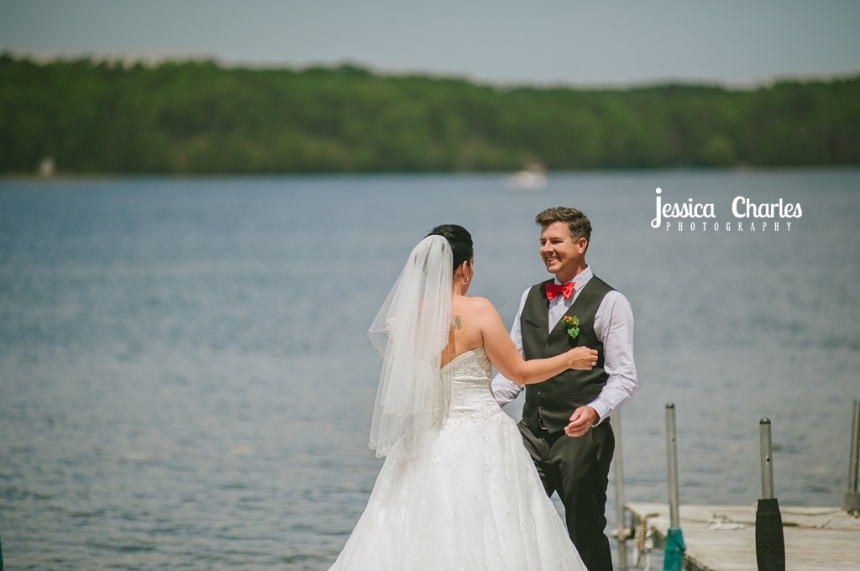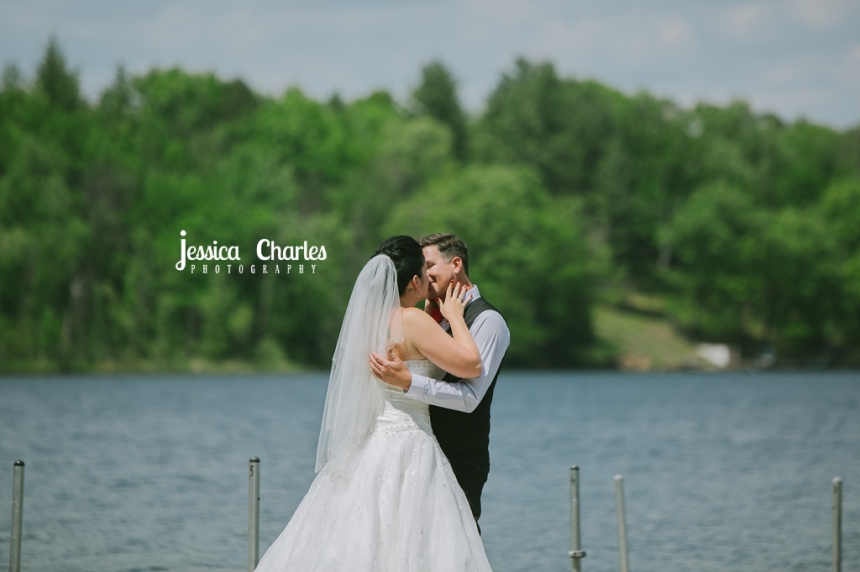 Huge shout out to my second shooter, Bara..  She had the best first look photos!!  I was floored when I looked through them.  LOVE!!  So happy she was able to travel with me to Michigan!  She makes my LIFE easier, (and of course more fun).  Love my bestie!
Speaking of besties.. One more sneak peek.  This is my former bride, Lauren w/ Liz.  They are best friends and have matching tattoos of their dogs.  Does it get cuter than that??  Nope.